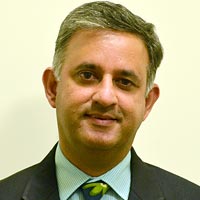 In an interview with SMEntrepreneur, Ashish Ahuja, Vice President, FINO PayTech Ltd, talks about branchless banking services reaching out to rural areas. As per the Reserve Bank of India (RBI), till March 2013, over 2.21 lakh villages have been covered by over 1.95 lakh business correspondent (BC) agents opening more than 100 million basic bank deposit accounts.                                      
Please elaborate on the nature of your solutions? How are you solving an existing problem?
FINO PayTech caters to the industry needs across market segments by undertaking electronic payment projects. Our solutions are anchored around using biometric smart card and hand‐held devices known as POT (point of transaction) machines for field operations and biometric authentication.
FINO PayTech not only offers technology services, but also provides an extensive services delivery channel through its arm FINO Fintech Foundation (FFF, a section 25 company), which acts as a corporate BC. It has a comprehensive product suite ranging from savings bank accounts, loan products, recurring deposits, remittances, insurance products to government disbursements. The advantage of FINO PayTech solutions is that it is a complete package – end-to-end technology and BC services. As an enabler of financial inclusion, FFF also helps in formation and servicing of self-help groups that are an important vehicle of financial inclusion.
 Who are your investors and how do they help you in scaling your business apart from just providing capital?
We were incubated by ICICI Bank and over the years have added other investors  – IFC (funding arm of World Bank), Intel Capital, Headland Capital Partners, The Blackstone Group, LIC, ICICI Lombard, Corporation Bank, Indian Bank and the Union Bank of India. Apart from providing capital, these stakeholders come with great understanding of banking, finance and technology sectors.
 What made you select micro customers as the preferred target for your products and solutions?
Since 2006, RBI has been pushing for financial inclusion by bringing the huge base of the bottom of the pyramid customers, predominantly residing in remote rural areas into the formal banking system. It has mandated banks to take forward this process and engage the services of BCs and technology platform providers. Even before the BC guidelines were out in 2006, FINO PayTech had been offering technology solutions to Microfinance Institutions (MFIs) and other banks that were servicing micro customers. We saw huge potential in serving this segment. The advent of BC guidelines paved way for us to start our delivery channel that used our technology model to increase the reach of banking services on behalf of our banking partners.
 What is your revenue generation model?
 As the representatives of banks we are entitled to one time customer enrolment fee and transaction based charges. This is our basic revenue generation model. We are also market leaders in Rashtriya Swasthya Bima Yojana (RSBY) enrolment business where we work as TSP on behalf of insurance companies.
How difficult has it been for you to convince Bottom of Pyramid (BOP) clients to invest their savings with you?
The lack of sufficient disposable income with the BoP customers along with the absence of habit to save is an issue for which constant financial literacy initiatives have to be undertaken. What adds to the problem is the lack of customised financial products to suit these customers.
This is an ongoing exercise where we keep working towards introducing new products and also carry out financial literacy programs which helps us gain traction with the end customer.
What kind of potential do you see in the Indian financially underserviced market which is yet to be tapped?
As per 2006 RBI estimates, there were about 600 million people without recourse to any kind of formal banking channel. Since then, over 100 million have been brought under the ambit of financial inclusion. With ever increasing population and initiatives from banks there is immense potential to be tapped. Added to this are the various government initiatives of moving all grants/subsidies/government schemes through BC and similar channels which reach out to the last mile.
Which are the states where you are most active?
 Our services are spread across 26 states of India. We have relatively larger mandates in Maharashtra, Andhra Pradesh, Bihar, Chhattisgarh, Haryana, Madhya Pradesh and Rajasthan. We have now made inroads into the unbanked regions of the north-east that is Meghalaya and Assam.
How many banks have you tied up with till date? Do you intend to undergo more such alliances in the near future?
 We work with 25 banks, five insurance partners and 13 state governments. At present, FINO PayTech works with Union Bank of India, ICICI Bank, Axis Bank, Corporation Bank, ING Vyasa Bank, Oriental Bank of Commerce and Punjab National Bank.
Apart from banking, what additional services you provide for your customers?
As a BC, in addition to banking services (savings, withdrawal, remittance, RD, FD, Insurance), FINO PayTech is also involved in electronic benefit transfer (EBT) payments for NREGA workers, Social Security Pensions and NHRM workers.
As a technology service provider, FINO PayTech enrols RSBY beneficiaries and enables UID enrolment and seeding – linking of Aadhar number with beneficiary's bank account number. 
The company also offers the services of its technology platform to other BCs. The idea is to further and fulfil the national goal of financial inclusion and 'walk the talk' on the agenda.