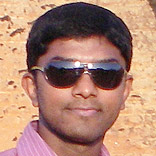 Abhilash BP, CEO of MM Group, found a business idea from one of the most common problems that existed for a long time. The solution that he offered was simple but the idea was unique. Here is the CEO of the group, in conversation with Franchise India Media.
Shambhavi Anand (SA): Tell us something about Movers Packers n Storage.
Abhilash BP (ABP): The concept of Movers Packers n Storage is relocating household or office goods to any place in India without any problem or hassle to the clients. Earlier it was just movers and packers but now we have introduced storage service also. This is a unique concept where we store the household goods, office files, cars, bikes etc in a warehouse which is insured and totally secured maintained and looked after with total care.
(SA): How did such an idea occur to you? And how did you start?
(ABP): The idea of packers movers came when I saw young couple having problem in relocating the house within city. They had to take leave from office, run around the place to make sure all their things are safely moved. With us, it's a completely hassle free work done in just one day. The idea for storage service came when few of my friends wanted to go for a training to Canada with their family but they had no idea where to keep all there household items to keep them safe from pests, theft etc.
I started storage services with a small warehouse where I could accommodate items from two to three households. Now there are more than 2000 clients who have availed our services.
Packers Movers was started within the city then expanded all over India from inter city to intra city.
(SA): How did you initially fund your organization?
(ABP): All my savings were pooled together to start this company plus borrowings from my father. I have repaid the borrowings from my father.
(SA): What is the USP of your company?
(ABP): Committed to deliver and the way we store and maintain the files and household items in our warehouse with proper care is the main USP of our company. We take the complete responsibility of items that we store and deliver it in the same condition. This makes us stand apart from the rest.
(SA): What are the marketing strategies you employ for your company?
(ABP):  Our satisfied clients are an integral part of our marketing strategy. Being satisfied with our excellent service, they recommend us to ten more people. Other media used for marketing are newspapers, TV, Radio and distribution of brochures and ply cards in exhibitions etc.
(SA): What obstacles or challenges have you faced in bringing your company to this level?
(ABP): The main challenge faced ever was marketing across the country.
(SA): Did you at any point of time felt like giving up? What stopped you from giving up during the frustrating days of running your business?
(ABP): Over a period of five years I never felt like giving up. I have been through days of intense work pressure and frustration, sleepless nights, working to finish the work soon.
(SA): Do you have a role model?
(A BP): Yes, Ratan Tata and Richard Branson are my role models.                                                                                                         
(SA): What, if any, advice do you have for new entrepreneurs?
(ABP): To the young entrepreneurs I would say, do a complete research on the product or service you are planning to come up with. Selection of the right people is the second most important thing. Employ efficient staff as they are the people who interact with  clients. Thirdly, make sure you have sufficient capital.