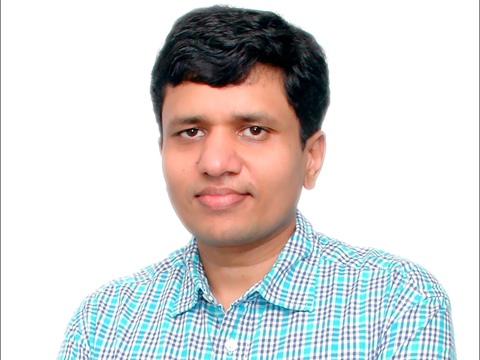 Yogesh Agarwal
CEO, Applane Solutions
Applane Education is a Cloud ERP that helps educational institutions to automate their processes and thus, enables them to focus on delivering high-quality education. Armed with 16 seamlessly integrated modules and 5 easy to use dashboards, Applane addresses the needs of all stakeholders in the education process: the Principal, the Management, the Teachers, the Parents and the Students. It helps institutions achieve brand differentiation by establishing student centric culture and boosting responsiveness to students' needs.
What is the present size of the Indian education market in India? Can you segregate the market size in terms of online and offline education market?
Indian education market has a global recognition owning to its size as well as quality. According to the surveys in 2012, there were 35,539 colleges and 574 universities enrolling 20.3 million students across the nation. The value of Indian education market is worth around Rs 5.9 trillion, which would be $92.98 billion. This is quite a figure to make a mark in the global order. 59.7 per cent of this market comprises of higher education, school education comprises of 38.1 per cent, pre-school segment of 1.6 per cent and 0.6 per cent by technology and multi media. Market value of online education in India stands at around $20 billion.
What are the emerging trends of educations sector in India? How this sector has evolved over the years?
Indian education is on a transforming phase. Even if there are no fundamental reforms in this sector, a number of emerging traits are becoming pertinent. An emerging trend is internationalization of education. More institutes and schools have begun collaborations with international institutions. Many European and American universities are moving forward to collaborate with Indian universities. With this, focus on quality rather than quantity has become a prevalent trait in the education system. In addition, rapid adoption of technology and digital media is the latest trend in the market.
Economic growth and privatization of education are two most influential factors behind emergence of the new education archetype. While privatization has led institutes and universities to adopt neoteric policies and methods of education away from the ambit of government sanctions, economic growth rendered a sense of quality and competitive education in students as well as their parents. On the other hand, distance education and online modes emerged as the call of time with increasing number of professionals who wants to continue further study.
What are the major challenges that hinder the growth path of education startups in India?
Education start ups are mushrooming in the education market of the country. However, here, competition is less, being a novice in the domain. A primary challenge is lack of sales strategy. Companies are finding it hard to pitch their products to schools and institutions. This is primarily due to lack of awareness and motivation to use new models of education.
Many institutions are not confident about returns from investment in new technologies. Most of the startups are based on ICT and this platform has not become a common trait across Indian schools and colleges. On the other hand, extraneous procedures, which are to be followed while establishing collaborations with institutions is a major obstacle.
What kind of supportive role the incubators, accelerators and investors are playing to empower the education start-ups in India?
Investors are crucial for any startups. Incubators and accelerators are good reinforcements empowering education startups. They work as powerhouses for upcoming companies and provide resources such as technology, infrastructure, books, training and frequent workshops. Startups receive a great impetus to establish their products in the market through them.
Please share your views on the favorable policies by government to back the small firms in education sector in India?
Recent development of government policies for startups is stimulant for better growth. Complicacies in education sector are however rooted in the education infrastructure itself rather than in corporate bases. To create a better scenario for growth of micro level ventures in education sector, necessity of reforms is more in education sector. Form the viewpoint of establishing ventures, policies are amicable so far.
How the future of education sector will look like?
Education sector will become much competitive in the future. Following the current trend, it is most likely that many start ups would come up. This would be beneficial for students and for overall education, since competitions always brings better products and services in the market. Schools and institutes will have larger options to use diverse technologies.
What will be your message to the budding entrepreneurs in the education sector?
Entrepreneurs should focus more on how rather than what. This is a pertinent need of the hour. There are immense forms of technology and tools, which could be used in education but, their use must be to address specific problems in the industry. This approach will prove to be a successful one.