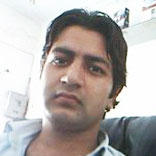 What is the biggest woe of students? A small amount of pocket-money that gets exhausted getting photocopies! Solution? Harsh Narang, comes to their rescue. Now the students can get free photocopies coupled with an innovative way of advertising. The IIT-alumnus in conversation with Franchise India Media…
Shambhavi Anand (SA): Tell us about PhokatCopy.
Harsh Narang (HN): PhokatCopy is a pro-student initiative, wherein, we offer students photocopying services, at no cost. The cost is borne by revenues generated through advertising initiatives on the rear of the page.
(SA): How did the idea germinate?
(HN): I have never maintained a notebook and have largely relied on photocopies, throughout my school and college life. My expenditure on photocopy would scale up to a significant amount by the end of the year.
Once a Business Plan Competition was held in IIT, which gave me the impetus to come up with this idea and formulate it into a business plan. I did it with a few classmates and other friends.
(SA): Which colleges and advertisers are you working with?
(HN): We work in collaboration with over 200 colleges in Delhi. Most of these colleges are affiliated to Delhi University. Some of them are Shri Ram College of Commerce; Indian Institute of Technology, Delhi; Delhi College of Engineering; and Sri Venkateswara College.
The main advertisers that we work with are Vodafone, Apple, Fastrack, Cafe Coffee Day, Nirula's. There are many others.
(SA): What is your business model?
(HN): It is basically a pro-student initiative. We have tied-up with advertisers and local photocopy shops on the campus. We supply papers, which have advertisements at the back, to the photocopy shops. Shops give free service to the students and the cost is reimbursed by the advertisers, who we charge for our service.
(SA): Tell us about your start-up team. What kind of skills do you look for?
(HN): I started mostly with a group of personal contacts. Friends from IT sector, Birla Institute of Technology & Science, Pilani, and the Delhi University were a part of my team.
Our team has members, who are good at convincing people. The main job is of business development. Today, my team has 28 members out of which, 26 are students.
(SA): What are your future plans?
(HN): We are scaling up. We have plans to launch in three cities, Mumbai, Pune and Manipal. We already have a team at these places and talks with advertisers are on.
(SA): What problems did you face initially?
(HN): We work with established people; it is not easy to convince them. Also, it takes time for anything new to get accepted. This was a major roadblock for us. Spreading message about our service across various colleges was also a challenge.
(SA): What would be your message to the new entrepreneurs?
(HN): Entrepreneurship is not as easy as it appears to be but this should not deter one from starting. If you have an idea, which you believe in and are passionate about, go ahead with it. One always has an option of going back to a regular job. However, the experience, which you gain as an entrepreneur is something that you will not get otherwise. There will be sleepless nights but the work would be satisfying.