Cashing in on Car-Sharing
Shocked by the absence of car-sharing rental service in India, Greg Moran and David Back came up with an idea of India-based self-drive car rental service. After extensive research, they concluded that Bangalore was probably the best city to make an entry
Tags: Greg Moran, Zoomcar.in, Car-sharing , car rental service
BY Manish Arora | July 26, 2013 | COMMENTS ( 4 ) |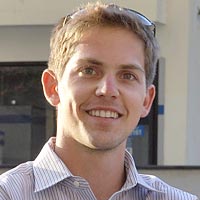 Greg Moran
Co-Founder, Zoomcar.in
How this concept of car-sharing rental service came to your mind?
We both were big believers in the car-sharing business model that was highly prevalent in the US and Europe. I had personal experience working in India previously and we both had academic experience studying in India when we were together at UPenn as undergraduate batchmates (2003-2007). We have been close friends for nearly 10 years.
It was really this confluence of factors that brought us to realise that a self-drive rental model by the hour or by the day had real merit in India. We initially did significant market research and spoke to our Indian friends and their respective families (this was throughout 2011). By early 2012, there was no turning back and we realised that we wanted to turn this idea into a full-time business.
How much did the international format inspire you to start this service in India?
I would say that we certainly had significant inspiration from abroad with respect to our core business mode. India did not have a single car sharing company so this definitely provided a strong inspiration. Despite leaning on this outside model, we did heavily customise our business model to account for local conditions related to infrastructure, culture, taste and general economic tendencies.
What has been the source of your investment?
Some of our marquee investors have been the Empire Angel Group out of New York City, Lady Barbara Judge (former UK Atomic Energy Commissioner and US SEC Commissioner), and Larry Summers (former US Treasury Secretary and Chief Economic Advisor under President Obama). One of our investors is also a dynamic Indian entrepreneur and angel investor. We have many other high net worth investors from the US and UK.
What difficulties you faced while opening car rental service in India?
The major difficulties were no doubt regulatory. We had to secure a strong local partnership in order to operate the business. This is due to a stringent law found in the 1989 Rent-a-Cab Scheme, which stipulates that a rental company must have 50 cars owned and registered under their name.
This local partner search took a significant amount of time. This regulatory challenge greatly outweighed anything related to technology, marketing, auto OEM engagement, or general business development. We intend to ultimately obtain our own license once we reach 50+ vehicles.
What are your future expansion plans?
We will first expand across Bangalore and then expand to other Tier 1 cities in India such as Mumbai and Delhi. As of now, we have two vehicles sites in Bangalore. We are trying to have more than 20 by the end of this year.
At present, we offer only two vehicle offerings, the Ford Figo and the Mahindra Scorpio. We will be adding the BMW 3 Series in July (with more models coming up shortly thereafter).
Has been your business successful in India till now?
Despite all challenges, our business has been far more successful than even in our most optimistic forecast. We have nearly 1,900 members in just over 4 months and we have had nearly 450 reservations. Our revenues are growing over 100 per cent month on month and we are looking at vehicle utilisation between 65-75 per cent across our fleet. Demand has certainly been incredibly robust as each weekend we turn down 40-50 customers.
Is your business getting affected with the consistent hike in diesel prices?
Our fleet does run entirely on diesel. Even with the recent diesel price hikes to Rs 55/liter here in Bangalore, it is still far more cost-effective for us to run a diesel fleet than a petrol fleet.
We will be introducing the Mahindra Reva EV later this year. This is 100 per cent electric-run car and will allow us to be totally independent of fuel since Mahindra will provide extremely cheap electricity for vehicle charging.
Please add your comment
SATYAM JHA SUMAN
July 26, 2013 at 8:50 pm
Good Job Manish, Looking forward to some more interviews from you. Keep it up.
Reply |
Ayushi
July 26, 2013 at 1:13 pm
Good set of question. Finally we\'ve this services in India
Reply |
Sriram
July 26, 2013 at 12:09 pm
Quite an eye opener.. I am from Australia and I know the convenience of using rental cars... Sure to be a hit among the car savvy youngsters... One worry though- whether we Indians would exploit the service for personal gain.. Got to wait and see how the companies prevent misuse of the rental cars...
Reply |
Pragya
July 26, 2013 at 11:56 am
Sounds Interesting..Kudos Interviewer!
Reply |