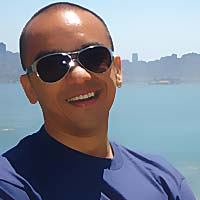 Wall posts now have a new address. From the over used online space, the brick and mortar counterpart is now an interesting canvas for advertisers.SMEntrepreneur spoke to Mihir Mody, Founder and CEO, Adwallz, who has gone a step ahead to organise the existing space of wall art to foray into the potential market of advertising giving it a funkier and snazzier outfit.
 
What was the Eureka moment behind your inception of wall advertising?
One thing led to another. I had a small graphic design studio when I was in college. I had a few clients. But I always wanted to do something different, something specialised with a niche target market. I met a bunch of painters who were quite out of job. Through them, I got introduced to a number of big companies. What I understood was that the demand was huge but supply miniscule. Hence, I started my research and realised that this can be a good field to start a venture.
What is the main reason behind choosing rural geography as your space for advertising?
We wanted to capture entire India. Now, India has around six lakh villages and 70 per cent of the population still live in villages. Hence, the market in rural areas was much bigger than the cities. At the same time, cities have advertising of a different nature like billboards, television, radio, print. There is too much clutter. To cater to a wider scale of client base, we chose rural India. 
 
How has been the graph of your success since 2008? What is your revenue splitting model?
We have been growing at 300-400 per cent year on year. We started with three people, now we are 40 and will become 100 by the end of this year.
The revenue gets spilt at 60:40 ratio. Sixty per cent of the earning goes to Addwallz and the rest to the painter(s).

What has been your major hurdle in convincing clients to invest their energies and funds in wall painting?
There are places with no television, electricity or modern amenities. We convinced clients by the fact that wall painting is far cheaper advertising form and of course gives more value for money when done in an organised way. We see tremendous growth in different sectors like banking, transport, automobiles, etc.
Which are the major brands that you have bagged over the last few years?
FMCG companies, telecom firms, LUX, Lifebuoy, Godrej, Goodnight, Vodafone, Reliance, Idea. We do justice to all brands post understanding the requirements of the client(s) and delivering their expectations or demands. We always learn from every campaign that we do.
Being from the city yourself, how do you bridge the gap in catering to the local tastes and understanding of the rural regions?
I have travelled to almost 100 cities in India to understand the local culture. At present, I have a team of 20 people who travels on behalf of me to understand local preferences, solving the language problem.
What are your expansion plans for the next 10 years?
I want to move on to other countries and diversify into other platforms of advertising. Also, I want to start another company, not related to advertising but with painters and artists.