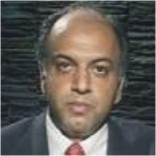 HAVING noticed that the office copy of Business India was always read back to front, as the 'appointments section' at the back was the most awaited column, Bikhchandani realised that jobs are an extremely high interest information category for almost everyone. There was a large but highly fragmented database of jobs with HR managers and head hunters, which if someone were to aggregate and update could be a very valuable resource. This idea brought Naukri.com into being at a time when there were only 16,000 internet users in the country. Sanjeev Bhikchandani, Co-founder & CEO, Info Edge (India) Ltd talks of his journey.
Neha Parmar (NP): Tell us about the inception and growth of Info Edge (India) Ltd. From where did your venture get funding? 
Sanjeev Bhikchandani (SB): We started Info Edge in 1990 and Naukri in 1997. Initial revenues were sluggish and most listings were free. However, traffic on the site was heavy and steady. The site did revenue of just over Rs. 2 lakh in the first year of operation. In the second year, it quickly climbed to Rs. 12 lakh. By 1999, the dotcom fever had hit India as well. Info Edge had started generating revenue of almost 35 lakh. We approached three VC firms and two agreed to fund Info Edge at a valuation in excess of Rs.45 crore. Finally, in April 2000 ICICI invested Rs.7.3 crores in Info Edge for 15 per cent equity of the company. During the next 3-4 years, we focused on building workforce and expanding product portfolio. 

In April 2006, we attracted investments of leading venture capitalists 'Kleiner Perkins Caufield and Byers' and 'Sherpalo Ventures' and went public in November 2006, raised Rs. 17.03 million by way of an IPO. The IPO was a runaway success and was oversubscribed 55 times. 

NP: What are the various services that your company provides through various web portals? What growth rate Info Edge is witnessing YOY? 
SB: Info Edge (India) Ltd (NSE: Naukri) is the largest and fastest growing internet company in India. We own and manage Naukri.com, India's no. 1 job site, Quadrangle- an offline executive search firm, Jeevansathi.com, a matrimonial portal, 99acres.com, a real estate portal, Shiksha, an education portal, Asknaukri.com, a career guidance website, Brijj.com, a professional networking site, Allcheckdeals.com an online brokerage site and Naukri.com, Gulf, an Info Edge venture catering to the Middle East market based out of Dubai. We have employed over 1700 people and operate through 67 offices in 42 cities in India and overseas.  

For the fiscal year 2008, we achieved revenues of Rs.239.61 crore and a net profit of Rs.55.49 crore.

NP: How many serious customers visit Naukri on an average per month? Which sectors do you think are doing well despite slowdown? 
SB: Naukri.com serviced over 32,500 clients in FY-07-08. According to ComScore, Naukri.com received over 33 lakh unique visitors in January 2009. Sectors that are insulated from the slowdown and continue to hire include Education, Pharma, Telecom, Legal, and Security Services. As indicated by Naukri JobSpeak, a monthly job index, these sectors are close to the July index level. The addition of new jobs continues to be robust in these sectors since July. In Feb '09, Naukri.com garnered a Traffic Share of 61 per cent, the highest ever, leading in Unique Visitors, Total Page Views and Time Spent on the site, beating its competitors by considerable margins. 

NP: To what extent has the slowdown hit your business? 
SB: The economic slowdown has affected us, as in this quarter we grew at just 24 per cent compared to a fantastic 60 per cent in the same quarter a year ago. But a major reason behind this fall in growth was a negative externality. It was because of the slump in hiring due to global economic slowdown.

NP: What is the opportunity for the aspiring entrepreneurs who want to launch their own websites? 
SB: While good ideas can come from anywhere or anyone, the best ones come from observing and interacting with customers. Successful new businesses usually solves a problem. So the first test of a great business idea is whether you are solving an unsolved problem. Also, test whether you are passionate about the idea, have the ability to execute it and that the pursuit of that idea will result in the creation of a large profitable business that grows fast. If you are confident of this, then go ahead and put yourself behind it.