Online Presence Plays a Major Role in SME Development
In an interaction with SMEntrepreneur, Bikky Khosla, Founder and CEO, Tradeindia.com, shares his views about how online business directories are helping SMEs to grow and expand their reach.
Tags: Bikky Khosla, Tradeindia.com, online business directories, business directories, directories, Sme development
BY Swadha Mishra | March 04, 2014 | COMMENTS ( 0 ) |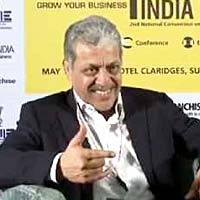 Bikky Khosla
Founder and CEO, Tradeindia.com
What services do you offer to SMEs?
Online catalogues and customised websites are our primary products. There are many other value added services like Trust Stamp help sellers to build online credibility, which is a key requirement to success in online trade.
Buyers also benefit from this as they need not do any background check of a seller. Similarly, our Quick Contact tools like Call Me Free, Send SMS and Send Email Online are designed to make the two way communication between buyers and sellers easier. In addition, we have a Buyer Helpdesk Team and a dedicated Dial B2B number that are very helpful for buyers to source products.
Moreover, we participate in around 300 trade fairs every year to promote our members. So these reliable, user-friendly and effective services are the cornerstone of our success. In addition, we also publish a print directory, "Exporters Yellow Pages", and this is one of those of our products that helped us make our customers feel that we really care for them and want to grow with them.
Last year, we launched GetDistributors.com, and since then, assisted many businesses in finding and appointing distributors, and thus expanded to new areas of the country. On the other hand, many entrepreneurial-minded individuals have also benefited by getting themselves appointed as distributors.
We also have a dedicated SME news website that serves the information needs of our members and sends a weekly newsletter to our members to keep them abreast of the latest economic and policy related developments.
So, these are some of our services which are growing in number every passing day and thus making it easier for our members to find new buyers or sellers, grab more business opportunities and profit more.
How your services for SMEs are different from those of your competitors?
Mobile version site, Dedicated DialB2B number and Buyer Helpdesk Team are some of the unique features of our service pack. Our customer-friendly approach, wide but focused reach and emphasis on customer engagement sets us apart from our competitors.
How are your services cost-effective to SMEs?
Our services are highly cost-effective. This is not only because B2B advertising platforms are by nature cost-effective. If you compare how much we charge our members for our services with what our competitors are doing in the industry, you will find that our services are very cost-effective. In addition, the overall value we provide to our customers through our range of value-added services is most attractive.
Has it helped in increasing the listing-base of SMEs online?
From 5 lakh members in 2006 to 26 lakh members today reflect how we are winning the trust of more and more businesses. This has become possible due to our ability to increase the listing-base of SMEs online and help them bag more and better business opportunities.
How digitisation of business directories has helped SMEs grow?
The internet is making its way into our lives at a rapid pace. It is changing everything - the way we work, learn and play. From a mere three million internet users-base in 1990, today around 2,405 million people have access to it worldwide and it is expected that there will be 3,000 million internet users by 2016, almost half the world's population. Without digitisation and online presence, reach, efficiency and effectiveness will suffer.
What is your view on how online business directories can help SMEs prosper?
Small businesses often suffer from lack of funds and finance availability. This is why, they cannot afford big advertising and promotional budgets. This is where online business directories are helpful. This medium does not cost much but is a very effective tool to increase presence, extend reach and acquire new business opportunities. So, I think SMEs should never let this opportunity slip away.