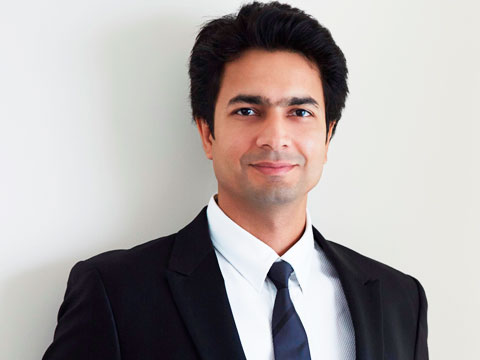 How did you and your friends come up with the idea of starting Micromax?
I and Rajesh Agarwal were neighbours, and Sumeet Arora and Vikas Jain were known to me since my college days. In 2000, when we finished our studies we thought of starting a business.
What is your present role in the company? What have been your best practices to lead Micromax?
Now, I develop strategies for the organisation and responsible for sales and marketing of the products.
I usually go to mobile phone stores to work as a salesman to seek customer feedback. That's what led me with the idea of introducing dual SIM phones. Today, dual SIM phones are extremely popular and are being made by companies like Nokia and Samsung as well—Micromax was the first one to introduce it.
After you finished studies, you decided to start your own business, what has been the inspiration for you in starting up Micromax?
My inspiration was just that only I wanted to do something unique that would be benefit consumers in their daily routine. That was a board idea.
We so far have just introduced new technologies like long battery back-up, dual sim phone, remote sensor mobile phones and gaming mobile phones. Hopefully, we have been able to achieve our target with our mobile phones, tablets and LED televisions, and we would continue bringing new products for consumers.
I also consider my father to be my true inspiration in life, my real hero. It was my father who had faith in me and my strong work ethic, honesty, sincerity and humility.
Weren't you four feared of starting a new business with lack of experience and investment?
If you have the power of strong determination to do something and follow your passion, you will not afraid of anything. The whole business was not for money; believe me money till today is a by-product. If you do well, the money will reach you very soon. The main thing for us was to follow our passion.
In the journey from being an underdog to a big company, do you feel any change in your mindset for taking risks and investing in something new?
We have been working on innovation and consistently taking risks. Last year, we brought a new range of tablets that were not there in the market. The Canvas phone is also an innovation in terms of applications and ideas.
Today, what we are it is just because of risk and innovation. We still work out for new innovations new techs and new products.