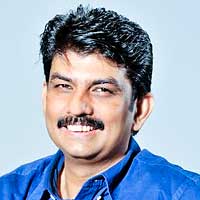 In an interview with SMEntrepreneur, Rajesh Magow, Co-Founder and CEO-India, MakeMyTrip, elaborates more on how the execution of e-visa will reap huge benefits for the tourism industry.
How the tourism industry can be benefited from the e-visa facility?
This facility provides a much more efficient alternative to the visas given in border gates and allows visitors to save precious time. The introduction of e-visa is a good news for tourists as it will reduce the time required to process the visa. It is as simple as filling out the application form, processing your payment with a credit card, and printing out your e-visa. 
What challenges do travellers face while applying for the tourist visa?
The challenges which the traveller face while applying for the tourist visa encompass lack of clarity on documentation, high upfront visa processing fee, which is inbuilt on account of overhead charges (VFS, biometrics etc.) and uncertainty on duration on when the applicants would get back their passport with visa stamping. For example: while applying for Schengen visa, many travellers have to wait till last minute as this visa application requires details of pre-booked hotels and flight.
How about the awareness of the term "E-Visa" among travellers?
At present, the awareness of e-visa among travellers is quite less. Many travellers from metros have started applying themselves using VFS (Visa Facilitation Services) while others choose to go to the agent to avoid any gaps in documentations.
Do you think that the implementation of e-visa can ease the visa norms?
Any country that implements e-visa will reap huge benefits. One of the primary reasons for India getting fewer tourists is the long process for acquiring tourist visa. While visa on arrival is the way forward, having e-visa even before departure will be in best interests of any country. Turkey recently rolled out this successfully.