The Educationist
Mr Narayanan, an Alumnus of IIM, Bangalore founded Career Launcher in 1995 and has led its dramatic growth from a one-man startup to one of Asia's foremost education corporate. An eminent personality in the academic circle, he has been the guiding force b
Tags: education business
BY Bhuvnesh Talwar | January 19, 2010 | COMMENTS ( 1 ) |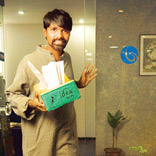 Mr Satya Narayanan
Chairman, Career Launcher Ltd
Mr Narayanan, an Alumnus of IIM, Bangalore founded Career Launcher in 1995 and has led its dramatic growth from a one-man startup to one of Asia's foremost education corporate. An eminent personality in the academic circle, he has been the guiding force behind several pioneering initiatives in the education industry. Mr Satya Narayanan, Chairman, Career Launcher Ltd shares with us, how he did it all and his take on the spirit of entrepreneurship in India.
Bhuvnesh Talwar (BT): You have led Career Launcher's (CL) dramatic growth from a one-man startup to one of Asia's leading education corporate. Share some of your experiences with our readers and how has your leadership style evolved in this process?
Mr Satya Narayanan (SN): It has definitely been an experience worth cherishing. And learning is something that has been constant with each experience. What has been very exciting has been how the external environment has changed now and how we have responded to it. This provides a great intellectual stimulus and adds to challenges that are exciting and bring out the best in us. I have always believed that a company is about its people, so my experience at CL in bringing people together, forming teams, creating a sense of bonding and delivering value to the system and society is worthwhile and something to be very proud of. I would say my leadership style is experiential wherein, I learn from, whatever I do, whomsoever I do it with, and how I do it. I believe a great leader is someone who has a great team. We at Career Launcher believe in mentoring, which is something that is reflected in my leadership style too.
BT: What is the USP of Career Launcher?
SN: The first and foremost would be our mentoring approach to learning. Our mentors are available round the clock to guide these young minds and help them achieve their career dreams. Other factors include our strong academic base and use of cutting edge technology for imparting lessons, testing etc. Our stress on overall personality growth rather than focusing on just cracking the exam is something that helps the students throughout their life.
BT: Being in this industry for so long, how do you manage ecstasy and despair of Career Launcher students, which is inevitable?
SN: No doubt, both ecstasy and despair are a part of this business. Each case is inevitable and evokes different response from CL. We play the role of a contended and happy mentor when we experience ecstasy. We also advise the students to stay grounded and look at future for next milestones. In the case of despair, we play the role of a guide, showing them that glass is 'half full' rather than 'half empty'. We try to revoke the self-belief and self-motivation, and to accept the present, but concentrate on the future. In either case, we essay the role of the guiding mentor.
BT: Career Launcher has always endeavored to prepare students to face any kind of surprises that may spring up. What kind of strategy are you planning to adopt for the online CAT?
SN: The first thing that we are trying to put into students' mind is that there is a substantial change! We have conducted a couple of proctored mock CATs for our students emulating the exact test. They have to book slots of date and time, and take the test in batches. This is the closest they can get to the actual computer based CAT, and that too, four months before the actual exam. That takes due care of the surprise element. Also, to make our students accustomed to the new format, we are shifting substantial part of learning, and testing to computer format.
BT: Generally word of mouth and results are the best means of promoting a coaching institute. What are various marketing strategies that Career Launcher adopts and which ones have been most fruitful?
SN: At Career Launcher we believe in engaging with our audience, so as to create a long lasting relationship and provide them long-term value. So our major marketing efforts go into engaging with our students, enlightening them through career related seminars, leadership events etc. We tend to get a favorable word of mouth from alumni, who value, our mentoring approach to preparing students for their dream careers. Our results are great year after year, although we do not create a hullabaloo over it!
BT: Can you shed some light on other initiatives of Career Launcher like IWSB, Ananda play school, BoP schools, and Indus World School?
SN: Years of experience in mentoring and interacting with bright young minds from all over the country lent us a keen insight into nuances of student education. We found that our philosophies of education and learning required a more holistic and structured platform that could best be achieved through mainstream education. Thus, at 'Ananda', our playschools, and 'Indus World School', our K12 schools, we found the freedom to fully explore and implement philosophies such as 'child centric learning' and 'multiple intelligence' each geared towards tapping into our students' latent potentials. The method of education imparted at our schools is carefully tailored to incorporate varied modes of teaching in order to better communicate with the learning faculties of our students, because at Career Launcher, we appreciate that not only is every child unique, but the manner in which they learn most effectively is also unique to each one of them. In the near future, we have a major expansion plan in place for our chain of schools. Our BoP schools endeavor to provide quality education in rural locations, comparable to the best private schools, in a fraction of the cost.
We are shifting from a managerial to an entrepreneurial society, wherein the onus of progress shall lie upon those enterprising young minds of today who possess the requisite talent, zeal and ambition to dream big and achieve even bigger goals. Our business school 'Indus World School of Business' is oriented towards developing and honing precisely such entrepreneurial skills amongst our youth. Through a well structured curriculum, capable and highly motivated faculty, the most modern of infrastructural amenities and a strong financial backing program, we are confident of nurturing and developing the skills of the generation of accomplished entrepreneurs of tomorrow.
BT: Future Secure (FS) is a commendable initiative of Career Launcher. What has been the response of students towards this initiative?
SN: The FS is a step-by step career planning process designed to effectively address all career challenges for school and college students. It has received a very enthusiastic and favourable response. The classes for the first batch commenced on August 9, 2009. We intend to take the program to various parts of the country, and bring in widespread offerings for younger students as well. The program has allied with innovative startups like edusmith, to offer services across various formats and channels.
BT: Do you think the B-Schools today are on the right path in tapping the creative bent of mind of students? What kind of growth opportunities does Career Launcher provide to MBA graduates?
SN: We have always believed that B-Schools should create leaders and entrepreneurs instead of mundane managers. It is heartening to know that many other B-Schools now share that philosophy. Our B-School, Indus World School of Business, is built around the same entrepreneurial philosophy. I would also like to point out that it's a misconception that students from these entrepreneurial driven B-Schools have to start something of their own. They are equally successful as entrepreneurs in various organisations.
A substantial number of our employee consists of MBA graduates from major B-schools across India. We provide challenging and growth oriented roles to these young managers. Our core values of openness and risk taking are also something that keep them going.
Please add your comment
Narendra Pandya
April 25, 2015 at 4:00 pm
Dear S Narayan Read about your impressive details and inspired to have long term strategic alliance to educate and prepare the Y generation for next generation leadership through the road map you have defined.. youa re i the direction to make \"strong india\" Lets assocaite to contribute to the noble cause . if INTERESTED, PLEASE DROP A MAIL ON NRPANDYA@MAIL.COM OR CALL 09377177079 gOOD LUCK AND HAVE GREAT DAY
Reply |