Popularising Cheese
Butter, cheese, cheese powder, ghee, gulab jamun mix, liquid milk, skim milk powder and full cream milk powder – think of any dairy product and Parag Milk has it for you. Here is the Chairman of the company, Mr. Devendra Shah in conversation with Franchis
Tags: foods and beverages
BY Shambhavi Anand | August 18, 2010 | COMMENTS ( 1 ) |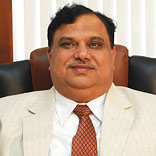 Devendra Shah
Chairman, Parag Milk Foods Pvt Ltd
Butter, cheese, cheese powder, ghee, gulab jamun mix, liquid milk, skim milk powder and full cream milk powder – think of any dairy product and Parag Milk has it for you. Here is the Chairman of the company, Mr. Devendra Shah in conversation with Franchise India Media.
Shambhavi Anand (SA): What prompted you to venture out into the dairy business? And what was your prior occupation before getting on with business?
Devendra Shah (DS): Initially my family was engaged in business of seeds, fertilizers, cattle feed. My family was having close relations with the farmers due to the inherited business. The same was mine. In early 90's farmers were supplying milk to Government milk unions. There was surplus of milk in our area. And these milk unions were conducting milk holidays. In those days they were not collecting the milk from farmers. For an e.g. if there are 1000 farmers & each farmers owes 2-3 cows then milk production was 20 -30 thousand liters per day. So the farmers were forced to drain the milk on these milk holidays .This was leading to the huge losses of farmers in terms of their hard work, milk & money. So to find out proper solution & help the farmers in this situation, we started collecting milk on these days, and thus giving birth to this dairy. This part time milk collection was further changed to full time 7days business which profited the farmers equally.
My self & family were continuously doing innovations which will benefit the farmers. One of the best example of this is in 1972 potatoes were produced once in a year on a large scale. But during this period, the rates of potatoes offered during surplus production were very low. So my father started the idea of cold storage which was very new to the place like Manchar. This helped the farmers to avoid the loss damaging potatoes & after selling it later they profited economically also. This helped to built strong relationship with the farmer.
(SA): How much of initial capital did you start with and how did you source your seed fund?
(DS):Initial capital investment - 80lakh from co –op banks
(SA): What were the major challenges you faced as an entrepreneur?
(DS):Establishment of marketing & distribution channels was the main challenges that we faced.
(SA): You have recently set up the largest cheese plant in Asia. Tell us about the cheese plant and the reason for diversifying.
(DS):The Indian cheese market presently at 450 crores is growing at the rate of 20% with children being the primary consumers. There are 150-200 different types of cheese used worldwide. But in India we are familiar with just 2-3 types of cheese, & only 2-3 types of cheese are manufactured here. My aim is to manufacture maximum type of cheese in India, which is used worldwide & out of this from last 1 year we brought 7-8 types of cheese in market. And in coming years we will manufacture all types of cheese.
Parag Milk Products (P) Ltd, manufacturers of Gowardhan butter, ghee and dahi, have completed the commissioning of their new Cheese plant. This state-of-the-art cheese plant located in the cow belt area of Manchar, near Pune uses the latest UHT technology and hygienic processes to produce cheese untouched by human hand.
We have commissioned a state of the art Cheese plant, fully automatic & PLC controlled having capacity 40 MT per day .The plant is manufacturing natural Cheddar, Processed & Mozzarella Cheese. The equipment installed is from renowned equipment suppliers like Tetra Laval Sweden, Dima Italty, Cremfields Ltd. UK , Sapal SA Bosch,Sapal Kustner Switzerland (Bosch).
GO Cheese is made in Parag Milk Foods' cheese plant located in Manchar which is also the Asia's largest cheese plant and has a capacity of over 40 tons per day. Go Cheese is made from 100% pure cow's milk. The milk for the cheeses is procured from one of the best milk shed areas in Western India, renowned for the quality of its cow milk. The farm follows specialized farming, nurturing, breeding, milking practices and immediate chilling; thus the milk obtained is wholesome and ideal for making superior quality Cheddar, Mozzarella and Processed cheeses to international specifications.
(SA): What has been the key learning during your entrepreneurial journey? Please share an interesting anecdote?
(DS):The key learning in this business is that , this is the dairy business the profit which the business achieved is first given to the farmers , transporters, truck drivers, distributors & then to the business holders. The growth chain is linked directly.
The more you grow, you come across more farmers. It develops the more attachment, connections & relations with the farmers.
I am usually visiting my plant in Palamner, Andhra Pradesh. I have to visit many farmers there. There one farmer gifted me dhoti & shirt .He asked me to wear the same. When I wore that dress he felt very much happy. I usually wear that local dress there, the farmers feels as if am one of them which really make to feel happy. In my Maharashtra plant whenever I visit the local farms , they say that we are very much comfortable when I go to meet them in Kurta & pyjamas. This shows the attachment which they are having with me & I am having with them. Becoz I treat them as my back bone.
(SA): What is the most important personality trait that helps an entrepreneur survive through the rough and tumble of business?
(DS):The most important personality trait that helps as an entrepreneur is to keep faith in people. And the most important this for me is the relations. Some time the other relations whom we have are more important than our blood relations.
Please add your comment
jaspal singh gujral
September 07, 2010 at 9:42 am
Dear Mr.Anand please think about our proposal to open an outlet here in Dwarka,New Delhi.
Reply |