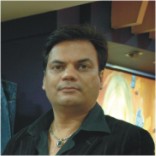 The brand Lilliput is synonymous with the kidswear segment in the Indian retail industry. Being started as a small unit with 25 sewing machines at Govindpuri in Delhi, the brand has firmed its ground in several international countries, including India. It has also received private equity funding from Indivision, a financial arm of Future Group. Sanjeev Narula, MD shares his long journey to success in a tête-à-tête with The Franchising World.
Subhro Prakash Ghosh: What inspired you to start your entrepreneurial venture?
Sanjeev Narula (SN): After graduating, I started working in an export house in Delhi as an Assistant Executive. I had no great aspiration, but after four years of managing all the aspects of exports, monotony started setting in. My ambition, determination and family support helped me to embark on my first venture. In 1990, I started manufacturing and exporting world class kidswear. The required initial investment of Rs 1 lakh was taken as a loan from my father and also funded from my own savings. In April '03, I triumphed over entering the domestic retail market by launching the first Lilliput store at Greater Kailash in Delhi.
SPG: Why did you directly hit the kidswear segment? What barriers and challenges did you confront and how did you trounce them?
SN: When I ventured out, the branded kidswear market in India was in a very nascent stage. Due to the vacuity in this segment, there was huge opportunity for investors to culminate with enormous profits.
Every business faces challenges and I never felt them to be the end of my voyage. We had certain initial hiccups including working on debits, managing tailors and battling the constant cash flows. My father, a bank officer, supported me despite his crunch stage. Since I wasn't married and my father had a steady job, I didn't hesitate to take certain pecuniary risks. However, thankfully, with the passage of time we conquered these barriers.
SPG: When did you attain the break-even point?
SN: The real break-even point stepped in when we got an offer to export 4,000 kids' garments from a Spain-based company. This, in FY 1990-91, led us to witness a turnover of Rs 8 lakh. This was the first time when I personally experienced a huge latent potential in the kidswear segment.
SPG: How many company-owned and franchised outlets do you presently own in India?
SN: Currently, we run 200 EBOs, among them 70 per cent are company-owned and the rest are franchised. We also reach our customers through our 200 shop-in-shops in MBOs. Our merchandise is housed in Shoppers' Stop, Lifestyle and Pantaloon to name a few and 650 POS.
SPG: What is the opportunity for new entrepreneurs who want to launch their own brands for the young ones?
SN: Being the dominant player of the branded kidswear industry, we would love to see new entrepreneurs budding in the industry. As the branded kidswear market is still in its sprouting phase, there is a mammoth business opportunity to earn higher revenues.
The first and foremost thing before taking up any business is that one should be very passionate about it. You definitely need to have prior knowledge about the industry and the marketers should always have their ears and eyes open to the changing scenario in the market in order to attain success.
SPG: What is your business expansion plan in the international market?
SN: We achieved this milestone by opening our first outlet in Bahrain, through a JV with a Gulf-based company in 2007. We have two stores in Shanghai and have opened 7 stores in Cairo and Alexandria, in a franchisee deal with the famous Omareffendi. We will establish 50 outlets in the Gulf and the Middle East, and increase the number of stores in Egypt to 20 by FY 2009-10. We have recently opened a store in Riyadh in the Kingdom of Saudi Arabia.
SPG: How have you utilised Bollywood and other entertainment media for brand promotion?
SN: We have several print campaigns that are clear and comprehensible in their message. Our TVCs are in full swing on all the national channels, especially those that are related to kids. We also run our commercials in the movies and theatres. We had a recent tie-up with the movie Bhoothnath, which resulted in the launch of our special Bhoothnath collection.
SPG: What is your advice for new aspiring entrepreneurs?
SN: I would suggest to them to first have the zeal and determination to reach the pinnacle. Each step should be carefully judged and taken from time to time. Nowadays, an initial investment of at least Rs 25 lakh is required to start up a kidswear business. If one plans to start a small enterprise, then one should continue to upscale frequently for the business to grow profitably.