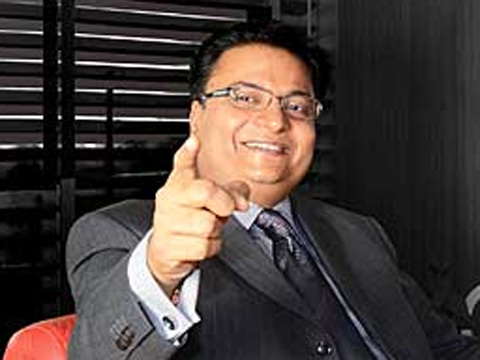 Insecticides (India) Ltd. (IIL), one of the country's leading agrochemical companies, have a strong product portfolio ranging from insecticides to fungicides and herbicides. IIL touched a top line of Rs 864 crore (net turnover) in fiscal 2014-15 and it is expected to grow to Rs 1,200 crore in 2015-16 fiscal. The total revenue for Q1 FY 14-15 stood at Rs 252 crore, with a growth of about 28 per cent from Rs 198 crore in the corresponding quarter last year.
IIL has aggressive expansion plans. The firm targets to achieve 95 per cent capacity utilization in Dahej plant from 75 per cent in the next 1 year. Strategically, the company has been envisaging its long-term expansion plans pan India. The firm also follows the strategy of bringing the brands and products through acquisition, collaboration and tie-ups.
IIL also entered into a Joint Venture (JV) with Japan-based OAT Agri Co. Ltd. for opening an agrochemical R&D centre in Rajasthan. The centre has recently been operationalised and is ready to invent in new agro chemical molecules for India and International requirements, beneficial for important crops like soybean, cotton, wheat & rice. IIL has been granted the first patent for process of an insecticide product Acetamiprid, and is betting on few more patents by the end of FY15.
Speaking on the same lines, Rajesh Aggarwal, Managing Director, IIL, throws some more light on his aggressive expansion plans:
What would be the crucial strategy to attain the turnover of Rs 1,200 crore by 2015?
Our strategy for growth over the past few years has been multi-pronged. One the one hand, we are launching latest technology products to meet different requirements of Indian farmers, and on the other hand, we are also working on increasing penetration across the country by improving our distribution networks.
Insecticides (India) Ltd. (IIL) reported robust growth in the fiscal ending March 2015 riding on increasing penetration and new products. We clocked an increase in net profit of 37 per cent as against the last financial year, with the net income of the company rising 12 per cent against the 2013-14 fiscal.
The company's net income from sales during the period April 2014 to March 2015 stood at Rs 964.19 crore. Though we were expecting a higher turnover this fiscal, but due to lack of rainfall and then unseasonal rainfall in the rabi season resulted in lower demand. Hence, we could grow only by 20 per cent in this Q4. Helped by timely monsoon, we believe we are on course to meet the target of Rs 1,200 crore by the next year.
How are you going to strategize your marketing policy to gain competitive edge?
We have always emphasised to introduce more new products in market. New products give a handsome per cent of net margins. At the same time, our long term goal is to develop new molecules in India indigenously and for this purpose, we have aggressively spent on research and development, high-end technology and expansion of our technical (active ingredients), and formulation plants to gain advantage.
Apart from investing in R&D, we are actively investing on brand promotions as well as working dedicatedly towards fulfillment of our corporate social responsibility (CSR) activities under "Kisan Jagrukta Abhiyan" to create awareness concept of Green Gram cultivation in the crop rotation and educate about multiple benefits to the farmers.
Will you bring any changes to your existing business model?
Our existing business model is working well for us. We do not envisage any immediate changes. But, a lot depends on the market conditions which keep changing.
What are your future plans and business roadmap?
We are the one of the very few companies, which is fully integrated; we are into R&D, Technical Synthesis, formulation, and field development. We are also focusing on export market and expect 20 per cent of our turnover to come from exports in the next two to three years.