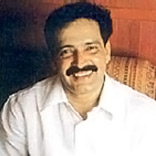 He started his business on a push-cart but today he is the founder of one of the most popular chain of South Indian restaurants. His hard work and 'never say die' attitude have enabled him to attain such great heights. Jayaram Banan, Chairman and MD at Sagar Ratna in conversation with Franchise India Media.
Shambhavi Anand (SA): How did Sagar Ratna take shape?
Jayram Banan (JB): I hail from Karkala, a small town in Udupi district of Karnataka near Bangalore. While I was in my teens, I moved to Mumbai for work. I used to work at industrial canteens at low levels. Then I moved to Ghaziabad in search of better opportunities and more money. I also started canteens of my own at some places. So I had always been in the food business. South Indian cuisine was an obvious choice as I belong to that part of the country and it is also very popular in the north.  
SA: How difficult was it to raise funds for your first restaurant?
JB: It wasn't much difficult as a part of the fund was raised through personal-borrowings and rest through bank loan. Vijaya bank that initially lent us money was very supportive.
SA: How do you assess the potential of south Indian food as a contributor to the industry?
JB: Food & Beverages is a sunrise industry according to me. The potential is immense as south Indian food is something that most people like.
SA: With a variety of dishes coming up in the market, like Italian, Thai how do you deal with the competition?
JB: People might get attracted to foreign food for a while but ultimately it is the Indian food that appeals to the masses. It is light on palate and healthy food meant for everyday eating. International cuisines are a fad that lives for a short time but Indian foods are always in demand and nobody can ever do away with it.
SA: How important is the choice of location for the F&B business?
JB: The choice of location matters a lot to any business. It is the business potential of an area that determines the success of an outlet. We at Sagar Ratna also consider the factors before deciding on the location. Accessibility to people (customers) and parking area are also vital to run an F& B business. We also look for at least 400 sq ft of area to set up an outlet.
SA:  To what extent did the technology help in the growth of Sagar Ratna?
JB: Technology helps in meeting the large quantity requirement and maintaining cleanliness in the kitchen.
SA: Do you have any expansion plans?
JB: We have plans to provide the people of Delhi and NCR a number of our food outlets. We are also coming up with fast food joints called Sagar Express. The purpose of these will be to help people cope with the fast life of the capital. There will be take-aways and the time spent on an order will just be 15 minutes. We are also venturing north Indian food. We have a 3 star hotel project coming up in Mangalore.