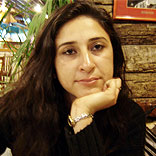 Discontented with the materialistic world, two engineers, from REC Kurukshetra, Anurag Jain and Shikha Jain, left their lucrative corporate jobs.  With the quest to do something meaningful in life, they founded NEEV (New Education and Environment Visions) 
Harmit Singh (HS): Give us an insight into Neev, in terms of its product portfolio, objective and target group.
Shikha Jain (SJ): Neev stands for New Educational and Environmental Visions. It is a social enterprise that reveres and celebrates harmony between man and nature. We produce the highest quality of handcrafted herbal products like soaps, shampoos, and body wash, etc and provide decent employment opportunities to rural women and reinforce rural economy. Neev Herbal Handmade Soaps are made from purest vegetable oils like coconut, olive and palm oils; without using any chemicals or artificial colours. We also teach rural women how to make and sell soaps.
HS: Why did you choose to manufacture soap?
SJ: After completing our engineering, my husband, Anurag Jain and I, got placed in big companies with handsome packages but the burning desire in us to bring about a change in the Indian rural population urged us to become social entrepreneurs and form an enterprise, which could do good to the people of rural India by providing them a source of earning, imparting education and cleaning the environment. We came up with an idea that sufficed all the said things; it was that of making herbal soaps and paper. This not only created a good means of income for the rural people but also took care of the environment, by being pollution-free. As making handmade paper was a bit expensive, we went ahead with making soaps first. After making sufficient money we plan to materialise the paper mission as well.
HS: How do you relate social welfare to Neev?
SJ: As we wanted to uplift the rural population, we started helping the poor women and their children in some way or the other but we could not sustain it for long. We realised, providing them with funds on a regular basis was possible only if we made them employed. Thus, we have this organisation that works for the development of the villages under Ghorabanda panchayat. It employs only rural women to produce soaps.
              We have trained around 50 rural women in making and selling soaps. They sell these in various fairs like Indian International Trade Fair (Delhi), SARAS Fair, (Delhi Haat, Delhi), Mahalaxmi SARAS Mela (Mumbai), Nature Bazaar (Bangalore), Dastakari Haat Mela (Mumbai), and Udyog Mela etc. NEEV trust runs four learning centers providing basic literacy to children in the villages. The teachers at these centres train the children through activity based curriculum. NEEV trust also supports 15 Self help groups of around 200 women who are being trained in different skills. The groups have also been linked with the Gramin Bank. We also help in controlling water pollution since our products contain no harsh ingredients or chemical preservatives. There is no wastage or pollution caused during the manufacturing process.
HS: What other expertise did you carry when you ventured your own business besides being engineers?
SJ: My husband was, previously, into construction and was working with Larsen and Toubro (L&T). We have also taught in schools as we believe that if we want to change the society at large, change should be initiated at the grass-root levels, that is, educate and teach children.
HS: Do you think you were cut out to be an entrepreneur?
SJ: No (laughs), I never thought of becoming an entrepreneur. I just had an urge within me to help people but as I wanted money to support this noble cause, I became an entrepreneur.
HS: How many people did you have when you started? What is your current employee strength?
SJ: I started with a core team of five people and today we have around 30 people on rolls.
HS:  How long did it take you to break even?
SJ: We reached breakeven pretty soon as this enterprise did not require a big investment. Our company falls under Khadi and Village Industries Commission (KVIC).
HS: Where did you get the finances from, initially?
SJ: We took a loan from KVIC. We also have friends working abroad who send individual donations to us. Besides these sources of finance, our training program is sponsored by NABARD.
HS:  How do you differentiate yourself from others in the industry?
SJ: Conventional entrepreneurs in all industries just look for profits while we work for what we call the 3 Ps- people, planet and profit. We need profits so that we don't have to depend on others to fund our organisation. I don't think that other soap companies are our competitors as they use chemicals and artificial colours in their soaps and shampoos, which we don't. Our brand is perfumed by essential herbs and oils.
HS: What challenges did you face when you started?
SJ: Setting up the right price for our soaps and shampoos has been our biggest challenge apart from many others. We use pure herbal oils to make soap whose cost is very high, so the biggest challenge was to set up a price which was right for both the customers and us so that we could get funds to grow our business. Now the customers are willing to pay for the soap as they have realised its worth.
HS: What are your future plans?
SJ:  We look forward to enhance our customer base and also increase the product portfolio. We are looking to add a variety of new soaps to our existing product list and would soon introduce organic food for children; also planning to come out with soaps and shampoos made from aloe vera as many people demand it. There are also plans to change the name of our brand to 'Neev cares'
HS: What advice would you like to give to entrepreneurs who want to get into similar area of business?
SJ: People are apprehensive about entrepreneurship. I want to advice people who want to start their own business that becoming an entrepreneur is no big deal, they just need to keep working towards it and never give up. I have seen many people give up their business idea at an early stage and compromise on ethics. I believe that they should never do this and should have confidence in themselves.