"Small Companies Need Innovation to Survive"
In an interaction with SMEntreprenur, Kumar Rangarajan, Co-Founder & Chief, Little Eye Labs, which was acquired by Facebook in January this year, shares his views on innovation and why large organisations are constantly on the hunt for smaller start-ups.
Tags: Small Companies, Kumar Rangarajan, Little Eye Labs, innovation, start-ups acquisition
BY Swadha Mishra | May 23, 2014 | COMMENTS ( 0 ) |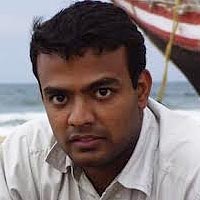 Kumar Rangarajan
Co-Founder & Chief, Little Eye Labs
Why a small company should be always thinking about innovation?
Big companies need to think about innovation to keep up their lead or have an edge in the market. Small companies need to think about innovation for survival.
Why big corporations are continuously looking to acquire start-ups?
Typically, large companies outsource their innovation to their internal research labs which can be a time consuming process. While the move make sense in extremely complex industries where the ability to do research is not determined by the amount of money you put in, start-ups have the understanding about the sense of urgency and have the right motivations to move faster.
Why do large companies find it difficult to innovate?
Start-ups have become the most cost-effective research labs for big corporations. Traditionally, large organisations setup their own research labs for innovation, but there was no guarantee for success. Acquiring start-ups have become a more practical way for large companies to keep up their innovation quotient and lead in the market.
Why start-ups have an innovation advantage over large firms?
Small companies have the following advantages over large firms:
Speed: The time it takes for a start-up to think up an idea and actually do incremental progress on the idea is higher. There is no management hierarchy to convince and long drawn meetings to attend before you can start working on your idea.
Agility: Small companies are not bogged down by legal and procedural delays. For example - they can use open source software liberally to quickly put together a solution that helps validate their thought and then figure out a way to solve the legal problems (if any).
Hunger: Entrepreneurs are hungry. They are driven to do things as soon as possible. They realise the value of time and the associated cost. Teams in large companies do not have the same levels of motivation. For them it's a job. For entrepreneurs, it's their life.
Motivation: The motivation levels for entrepreneurs are obvious. If you can move fast and do things better, you have a potential for a large carrot at the end of all efforts. Companies, who need to depend on employees, don't have such motivations. For employees, it's more important to meet their annual appraisal cycle requirements than think about large scale carrots.
ISRO is a prime example of how innovation under constraints can do wonders which others in more comfortable scenarios can't match. Start-ups can learn from them to convert their weakness into assets.