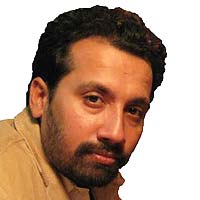 Siddhartha Chandurkar
Founder & CEO, Shephertz
Siddhartha Chandurkar, Founder & CEO, Shephertz, tells SMEntrepreneur more on the need of such a platform, growth and future road map.
Tell us in brief about Shephertz.
Shephertz's endeavour is to make app developers successful on the cloud, regardless of the technology or platform on which they are developing. We began our operations in 2010 and since then, have thousands of customers globally. We provide app developers with backend infrastructure, augmented with out-of-the-box services that help them to reduce their costs of development and deployment, and at the same time, build more engaging and connected apps.
What is the value proposition and need behind offering a cloud ecosystem to app developers?
Traditionally, app developers have had to worry about the data for their app development in addition to managing their backend infrastructure to build applications, which was expensive. Even if their apps became successful, developers faced scalability and infrastructure management issues. To help app developers focus solely on developing innovative applications in low cost way, Shephertz took to the cloud to offer services globally and cost effectively. Our 550+ application programming interfaces (APIs) spread across 25+ modules and supporting 18 native software development kits (SDKs) reduces their time-to-market and revenue drastically.
What is ShepHertz business and revenue model?
We work on a recurring monthly subscription model with our customers that comprise individual developers, app studios as well as large enterprises. We have four broad categories under which we provide a range of solutions and services: platform as a service, real-time multiplayer engine, gaming backend API's and backend as a service. For example in the case of gaming apps, we have built-in services such as the social leader board, buddy management, avatar, achievement, push notification, etc, which we offer developers as cloud APIs through native SDKs. There are generic services also like User Management, Push Notification, Storage, Scheduling, Logging and Analytics.
How the growth has been since 2010?
In a short span of four years, we are ranked as one of the top 17,000 sites globally and 1,400 in India as per Alexa, based on developer traffic. Moreover, many of our customers' apps have millions of users and have charted as the top apps on various AppStores. We have processed billions of APIs cost through our platform.
Why did you choose the cloud to run your infrastructure?
When we started Shephertz, we made a strategic decision that we would offer our services globally in a cost effective way. The cloud allowed us to do this. We manage the servers and the data of the customers and while our customers can focus on innovative application development and the user interface rather than worry about the infrastructure. Thanks to the Amazon Web Services cloud platform, today we have thousands of customers globally. AWS has enabled us to go global fast, exercise great cost effectiveness and offered us the flexibility to develop our own solutions without any technological constraints.
Where did you allocate the undisclosed amount raised last year from Kae Capital, Blume Ventures and Mumbai angels?
We raised our funding in September 2012 which has been mainly deployed in going global, GTM, marketing and sales, infrastructure and setting up our local office in other Geographies.
What is the size of the app development market?
The application development market is seeing rapid growth both globally and in India across mobile, web, social, gaming and TV apps. For example, according to a recent market research report, the global mobile application alone is expected to reach $25 billion by 2015. With India already one of the fastest growing smartphone markets in the world – according to a leading analyst firm, the opportunity for mobile app developers in a country like India enormous.
Where do you see Shephertz three years down the line?
Today, we are already among the top players in the world. Our goal is to become the largest and our focus over the next few years will be to strategically reach more local markets. To do this, AWS will be integral to our growth plans. The addition of newer AWS Regions will be the key to our growth, as this has been central to our expansion in the past.