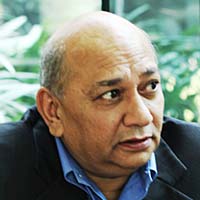 Share with us the business model of ShopYourWolrld.
We basically into cross-border trade, which effectively means all our products are sourced from outside India, mostly from the US and Europe. We try to bring these products even before they come to India or have not being launched in India at all.  We do not keep any inventory and rather operate through our various alliances in the US and Singapore to source and supply products. Through our warehouse facility in the US, we process the orders and then ship to India. Currently, we hardly have any competition in this segment.
ShopYourWorld is based out of Singapore, but is operating in India. Can you elaborate upon the reasons for the same?
Shop Your World Pte Ltd is headquartered in Singapore, and we are running an India-focused, wholly-owned e-commerce portal Shopyourworld.com. There are quite a few reasons for doing that. First, all technology is taken care by Shop Your World in Singapore, as that is where you will find the latest technology. Second, we are into cross-border trade and it is easier to operate from outside of India in terms of moving currency. Third, it is beneficial as we plan to expand to other countries in the region.
How many SKUs, brands and product categories do you have?
Currently, we have nearly 1.2 million SKUs and nearly 10,000 brands on our website. We are planning to build that SKU to three million in the near future. The electronics appliances and mobile phones are the leading category. Moving forward, we are looking to add more of apparels and accessories from the international brands.
Which are the main regions that you receive maximum orders from?
We are seeing traction from the top 10 cities of India including Mumbai, Bangalore, New Delhi, Hyderabad and Chennai. Our model is different than other players in the market and we target niche international brand conscious customer segment and the average shopping size on the portal is Rs 6000.
Also, just like in China, Cash on Delivery (CoD) is a popular payment mode in India, contributing to nearly 55 percent of the market. So we have recently started CoD in certain product categories, and we will be adding more categories to expand in Tier-2 cities.
Can you elaborate upon the challenges faced during setting up and running of the business?
There are several challenges in setting up the logistics network. Obviously we are relying on multiple courier agencies that are doing the delivery for us in India. Even though we have 99 percent strike rate i.e. on-time delivery to our customers, we still face challenges in terms of procurement, consolidation, fulfilment, clearance and dispatch of orders.
You have received the first institutional round of funding and what has it been used for?
We started our business by bootstrapping and we recently raised money from Singapore National Research Foundation and two VC firms iGlobe Partners and WaveMaker Labs. A lot of that money is going into technology and marketing followed by enhancing logistics and supply chain.
What are your expansion plans? Are you looking at raising second round of funding?
Going forward, our main focus now would be to make a foray into other Southeast Asian markets like Indonesia, Philippines and Malaysia.
We are also in the process of raising second–round funds, and it is in an initial state at the moment, but over the next three to five months we hope to close the deal.