Aggregating tickets
Kyazoonga is the only ticket aggregator in India to have ticketed an International tournament – ICC Cricket World Cup 2011 and all other forms of cricket and Olympic style multi-sporting events and venues.
Tags: internet business
BY Shambhavi Anand | September 01, 2010 | COMMENTS ( 0 ) |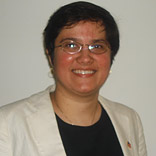 Neetu Bhatia
ITKTS Interactive Technologies Pvt. Ltd,
Kyazoonga is the only ticket aggregator in India to have ticketed an International tournament – ICC Cricket World Cup 2011 and all other forms of cricket and Olympic style multi-sporting events and venues.
Shambhavi Anand (SA): What is your product offering? What are your key differentiators?
Neetu Bhatia (NB): KyaZoonga is India's first and largest entertainment and sports ticketing company. Credited with pioneering a centralized ticketing system and concept in India, KyaZoonga has democratized access to all major forms of entertainment and sports, including Bollywood movies and Cricket. Since its inception, KyaZoonga has sold a few million tickets to consumers in India and in several other countries through its online, mobile, box-office and retail distribution channels.
We have created the entertainment and sports ticketing market in India and pioneered interactive and centralized ticket sales, distribution and management also. We have multiple sales channels driven by a centralized ticketing system, namely online, venue box-office, call-center & IVR, retail outlets, mobile and exhaustive payment options – cash, credit cards, debit cards, net banking.
SA: What was your prior occupation? What made you consider entrepreneurship?
NB: I am an investment banker turned entrepreneur. Prior to co-founding KyaZoonga, I was a senior media & telecom investment banker on Wall Street. Most recently, I led Bank of Montreal's U.S. Internet Media practice as a Director in its Media, Communications & Technology Investment Banking Group. Before that I have also worked with Lehman Brothers and McKinsey & Company.
I have an M.S. in Management and Engineering from the Massachusetts Institute of Technology and a Bachelor of Engineering in Electrical Engineering from the Government College of Engineering, Pune, where I graduated as the Best Outgoing Student. I am a former national cricket player and serve on the Boards of several not-for-profit organizations in New York City and India, including her Godmother, Dr. Kiran Bedi's India Vision Foundation in New Delhi. I am also a regular columnist for several leading financial publications in India. Her story was featured in a book to motivate young students that was released in 2005 by President, Dr. Abdul Kalam.
SA: How do you fund your business?
NB: The company is backed by a $15 Billion US Hedge Fund that has a venture capital arm with prior successful records of investing in state-of-the-art Internet companies.
SA: What is the biggest challenge you have faced so far and what was the strategy you implemented to deal with it?
NB: We have not faced any major challenges. We faced minor problems that included hiring the right people. Since we created this marketplace, finding the right skill sets was in initial challenge. Other minor challenges included the absence of certain ticketing related infrastructure at venues such as the absence of a box office. However, none of these have been insurmountable.
SA: How was the experience of hiring first employees and building a team?
NB: Four of us Akash Bhatia, Arpita Majumder, Naresh Gopalani and me founded this company.
The experience of hiring the right people was an interesting one. Each of the Co-founders has extensive experience of hiring from the best business schools in the US and therefore applied several hiring best practices to ensure that the team being hired was the right one.
SA: What have been the key marketing and brand building strategies for your business?
NB: We have used both Above the Line (ATL) and Below the Line (BTL) strategies and tactics to continue to build the brand. These have ranged from brand specific TV ads to tactical call-to-action TV ads to print and other forms of media. We have also used the social network space extensively to spread the word virally.
SA: What is your growth plan in the next three years?
NB: KyaZoonga's goal is to ensure that every single ticketed event in India is offered on our site so that our customers are given the broadest choice and utmost convenience, and as such we continue to grow. We are focused on continuing to be at the forefront of both technology and service.
SA: What is the opportunity in this space for new entrants?
NB: While there have been a few companies that have entered the space after we launched, few offer the depth and breadth of services and technologies that we do. Since we began operations, there are examples of companies that have tried to launch and subsequently failed, including companies with established presence outside India.