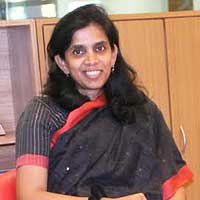 Ritu Verma, Co-Founder & Managing Partner, Ankur Capital, in an interaction with SMEntrepreneur emphasises more on supporting the social entrepreneurs in all aspects.
Can you give us a glimpse of the journey of Ankur Capital?
We started Ankur Capital two and half years back to help start-up businesses. Apart from the capital, they also need long term support. So we not only play a role of capital provider but also support them to grow and enhance their business. Moreover, we provide financial and technical support to create sustainable and scalable ventures.
What is the present scenario of social entrepreneurs in India?
In the last couple of years, there has been a rise in the numbers of social entrepreneurs. It has been driven by the fact that today's young people want to create impact on the society.
What are the challenges social entrepreneurs face in terms of growth?
In India, social entrepreneurs have to face many challenges to grow and sustain their business. Uncertain market prospective, talent prospective, regulatory hurdles, lack of infrastructure, skilled personnel and limited access to capital are some of  the hurdles in the way of achieving growth.
What kind of support do you provide for social entrepreneurs?
We offer capital to entrepreneurs and help them to create the significant impact in the society and thereby generating employment opportunities for the low-income communities. We work very closely with the companies and figure out the needs of the entrepreneurs, and accordingly empower them to build their organisation. We assist them in all aspects be it the marketing strategy, financial planning, operational processes, management, business strategy and recruitment strategy.
How many start-ups have received your investment till date?
We have invested in three start-ups, and in future we are planning to invest in 20 more start-ups. We are economically empowering start-ups in irrigation, agriculture and health segments.  Our initial range of investment is around Rs 50 lakh.
What kind of Return on Investment do you obtain?
We do have the equity of the companies in which we invest but again it is not the majority stake, it is the minority stake that we hold. Our Return on Investment depends on the portfolio, performance and growth of the company.