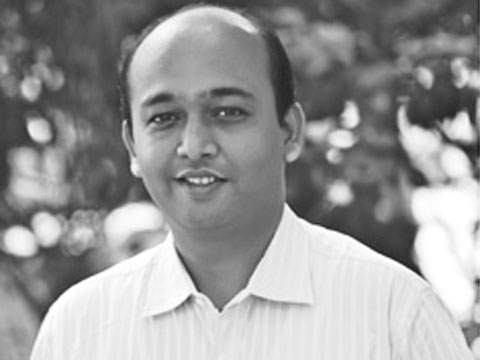 Omnivore Partners is a venture fund investing in early stage agriculture and food technology companies in India. The firm supports entrepreneurs who are developing solutions to improve farm productivity, increase agricultural sustainability, modernise agri-business supply chains, and promote farm-sourced food products.
In an interaction with EntrepreneurIndia.com, Jinesh Shah, Founder and Partner, Omnivore Partners, discussed about the challenges and opportunities that agripreneurs in India are facing and how Omnivore is enabling them to overcome these challenges:
What are the present challenges that the agricultural startups are facing in India?
Currently, agricultural startups face similar challenges like other start-ups. However, startups in agricultural sector face additional challenges in terms of lack of awareness among startups about possible capital raising options, lack of understanding on part of the investor community as the sector does not have the glamour quotient associated with start-ups in sectors like technology, telecom, entertainment. Besides, the farmers which are the main customers for startups are also sceptical to new innovations, though things are significantly improving. Besides, regulations in this sector are complicated as agriculture is a state subject with a strong influence from the Central government. This sometimes creates confusion for various stakeholders. Though there is an increasing support from the government, there is limited consistency in the policies followed, which adds to the challenges. But despite these challenges, entrepreneurs have been able to create innovative companies which are showing a significant traction. The companies are creating innovative solutions which will create a significant value to farmers, investors, entrepreneurs and all stake holders. Good thing about this sector is that the market size is very huge and the problems faced can be solved. If any startup can solve even few of existing problems faced by the sector, it is possible to create multi-billion dollar opportunities.
What kind of supportive role the government bodies are playing in terms of providing the eco-system and incubation support to the agripreneurs?
Government is an important stakeholder in the agricultural ecosystem and the good thing is that they are adding a significant positive impact on the same. Government does a great service by providing farm extension services via agri universities. NABARD, ICAR and other allied institutions which provide a significant value add to all stakeholders.In addition to the priority sector lending, the government through various agencies, provide a significant subsidised financing to improve the profitability of farming sector. Government has provided significant support for providing solutions like crop insurance, farm mechanization, information dissemination, subsidies for innovation and research which is providing an impetus to the sector. However, a lot needs to be done to improve infrastructure, connectivity and also increased support to young start-ups which are back bone of most of the innovations in this sector. If the government can support innovations for small companies and start-ups, it has the potential to change the agricultural sector for the better. 
Lack of finance is one of the major challenges for agripreneurs, how Omnivore Partners is enabling them to over such challenge?
Omnivore Partners is a venture fund investing in early stage agriculture and food technology companies in India. Omnivore supports entrepreneurs developing solutions to improve farm productivity, increase agricultural sustainability, modernise agribusiness supply chains and promote farm-sourced food products. Omnivore seeks to transform Indian agriculture through technology innovations, impacting the lives of farmers and rural communities. While there are some limited options available for funding small traditional operating agri businesses in form of subsidised loan, some grant from NGO, foundations and some support for basic grassroot improvement. There is no capital available for an entrepreneur to take risk and make a real innovation for agricultural sector. Omnivore Partners seek to provide risk capital to ventures involving ag-tech and food tech solutions for India. In addition to the VC investment, we try to help our entrepreneurs by linking them with various other stakeholders who provide financing to agripreneurs, and try to increase the sources of capital available to them.  
As compared to other segments, startups in agricultural sector seem to be of less interest among investors?
Agricultural sector as an investment class is becoming interesting, but this is a new development. A lot of investors are looking at the same and trying to understand the same. Once, investors start getting an understanding of the same, we shall see an increase. Over the last few months, the interest has gone up for sure and we see more number of investors getting involved in this sector. In addition, when this sector will see some success (there have been few successes in recent past in the sector), investor traction will improve. We think that in the coming few quarters, food technology and agricultural technology will become more and more interesting asset class to make investment. Also, this sector is recession proof and can act as portfolio diversification from an investor perspective.
What is the number of ventures in agricultural sector that you have been invested since 2010? What is the standard percentage of stake that you hold in these companies?
Omnivore Partners have made 9 investments till date. Omnivore will always take a significant minority stake in the companies we invest.
What kind of potential do you see in these ventures in terms of ROI?
Agri-tech and food-tech companies provide a similar risk reward matrix as compared to other technology start-ups. The only difference is that there are lot more real opportunities available in this sector, which can solve existing genuine and large problems. Good thing is that the problems faced by the agricultural sector are solvable and have been solved in quite a few countries globally. India will have to find its own solution and in the process, it is quite possible to create a large shareholders value.