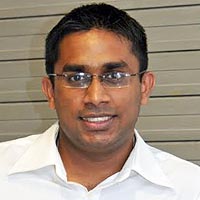 Kaushal Dugar, who comes from a family of tea growers involved in the business for over 80 years, started TeaBox in 2011. The speciality e-commerce start-up based in the North Eastern town of Siliguri aims to remove the traditional distribution layers of resellers and marketers.
In an interaction with SMEntrepreneur, Dugar shares how difficult it was to do business from north-east India and how they struggled to secure support from investors. But despite initial hicupps, Dugar managed to grow the customer base and revenue month-on-month.
What challenges did you face while finding a potential investor?
We faced two big challenges on fund raising. One was our location and the other was the sector. Our location in Siliguri (West Bengal) which is too far away from any tech hotspots or investor hotspots such as Delhi, Bangalore, Mumbai, etc. 
Second, we were a non-traditional startup as we were using tech to sell a product which is normally a touch and feel product and it is consumed. It is not a mobile phone from Samsung that people already are aware about.
How do you plan to use the funds raised from investors?
We have raised around $1 million from Accel Partners. Horizen Ventures also participated in this round of funding. We plan to use this funds for marketing, customer acquisition, inventory and talent hiring. We may raise funds in about a years time depending on our business needs.
What is your view on the changing trend – investors shifting focus from tech start-ups to non-tech start-ups.
Yes, there is changing trend and investors are more open to non-tech start-ups. However, the fundamentals remain the same. You should have a scalable business opportunity and a customer pain that we are solving.
Your advice to other non-tech entrepreneurs looking to pitch their business plan to investors?
Apart from the fact that your idea is solving/should solve real customer pain/problem and the opportunity is large. It is important to highlight how you can scale up and what could be potential ways that it will benefit them.
What are the other sectors, apart from technology, that you feel will attract more attention from investors?
I feel combination of food and technology will create a huge number of business opportunities in the near future that will with the right talent/idea can really be big.