Powering E Readers
E Readers give an opportunity to find books that one cannot otherwise in print, convenience of reading, writing and acts as a portable library for avid readers and students", shares Vishal Mehta, CEO and Founder, Infibeam, while explaining the many benefi
Tags: online retail
BY Seema Seth | March 31, 2011 | COMMENTS ( 0 ) |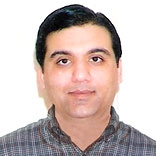 Vishal Mehta
CEO and Founder, Infibeam
" E Readers give an opportunity to find books that one cannot otherwise in print, convenience of reading, writing and acts as a portable library for avid readers and students", shares Vishal Mehta, CEO and Founder, Infibeam, while explaining the many benefits of recently launched Pi 2, an advanced version of their first reader Pi 1, that has become a hot cake property in a short time. In a chat with us, he talks about his new product and why one must have it essentially.
Seema seth(SS): Tell us about Pi 2? How is it better than the previous one?
Vishal Mehta(VM): Pi 2 is an advanced version of Pi 1, having two features that makes it better than any e reader in the world: Touch screen and connectivity. This particular device supports wifi, and the reason why it's built in is that when most of the 3G devices were launched, nobody wanted to add extra plans because of the expenses that a broad band connection brings with it which is at least 1500 INR a month. Wifi makes it free. At the same time, it gives an opportunity to write also.
SS: What is the price of this product?
VM: 11,999 INR.
SS: Do you think Indians are so tech savvy that they will really use these products? Who are your target consumers?
VM: India is growing in tech saviness, and those are the ones that want to read old books and only e reader makes it possible. Plus we are moving towards a paper less world, and students like doctors and engineers, lawyers etc. would prefer to carry it as a portable library over heavy books.Avid readers, university students etc are our target consumers.
SS: How many pieces have you sold so far?
VM: We sold Pi 1 In thousands and we had exact number of advance demand for Pi 2.
SS: Do you sell both simultaneously or have you stopped selling Pi 1 since the new product has come on the shelves?.
VM: At the moment, we are selling both but may be over a period of time Pi 2 will take over.
SS: What is next?
VM: We are introducing 3G in our device.
SS: What are your future plans?
VM: We plan to improve our technology to give connection all 24 hours, have separate Pi 2 for each category like Pi 2 for law, Pi 2 for medicine etc. Have more contents like magazines and newspapers.
SS: What was the RD for Pi 2?
VM: We did a thorough R&D before adding features like Touch Screen and Connectivity in this advanced version.
SS: What are your marketing and promotional strategies?
VM: Pi 2 is now available in all Reliance Timeout stores, NDTV shopping and we will open it gradually to more stores so that people can actually touch and see it.