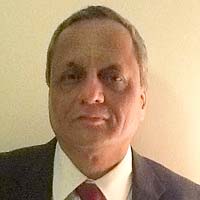 Hemant Ogale, MD, Nichrome India, shares the current industry trend and company's growth with SMEntrepreneur.
What is the current scenario of Indian packaging machinery industry?
Indian packaging machinery industry is at crossroads. India typically was a low cost/low volume market till the boom in economy. But in the coming years, we will see our country transforming into higher packaging consumption economy. The need will be for machines with high speeds, quick changeovers, low power consumption, and more automation with convenient formats.
How is the market for flexible packaging in India? How does Nichrome position itself in it?
Nichrome is one of the only companies present in all verticals concerning the flexible packaging – horizontal and vertical form fill seal machines for solids, liquids and viscous products. Flexible packaging has a tremendous market in India – in rural as well as urban sector. Indian market is rapidly transforming from the basic low cost pillow pouch to more premium and user and retail friendly pouch formats such as standi pouches, pouches with zipper, spouts, euro holes, twin pouch and contour shapes pouch. Be it milk, oil, powders, snack food, seeds, grain or pharma – Nichrome has a solution to offer in various packaging formats.
Please shed some light on your export arm.
Nichrome exports its machines to Africa, Middle East, South East Asia, SAARC countries, CIS countries and also to some parts of Europe and America. Over the years, Nichrome has evolved as a premium brand that offers complete end-to-end integrated packaging solutions. There is a huge opportunity for exports as Nichrome has the right fit of offering value for money and technology at par with European standards.
What are your strong points against cheaper Chinese imports?
Nichrome scores big in the reliability factor compared with the Chinese in terms of both technology and service. In any category today, Nichrome offers the highest output, accurate and economical solutions supported by efficient after sales service. These are the two most important factors.
Please tell us about company's efforts in R&D and technology upgradation.
Nichrome has a state of the art R&D facility at its plant in Shirwal (near Pune) equipped with 3D solid edge technology. It also houses well-equipped product and pouch testing labs. We have invested a lot in developing new technologies and products. Nichrome has been a foresighted company and our R&D center works on products and solutions that will be launched next year or the year after.
What growth are you expecting in next three years?
We posted a turnover of Rs 80+ crore in the last financial year. In the next three years, our aim is to hit Rs 150-crore mark.