Facilitating Supply Chain Verticals
Thinklink excels in providing solutions for Distribution Centres, Warehouses, Logistics Parks, Cold Chain, Food Processing Zones, SEZ, FTWZ, ICDs and Transport Projects to help client build successful businesses. Here, Seema Seth talks to Saurabh Goyal, M
Tags: Facilitating Supply Chain Verticals
BY Seema Seth | September 25, 2010 | COMMENTS ( 2 ) |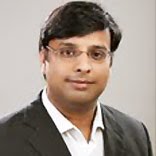 Saurabh Goyal
Founder, Thinklink
Thinklink excels in providing solutions for Distribution Centres, Warehouses, Logistics Parks, Cold Chain, Food Processing Zones, SEZ, FTWZ, ICDs and Transport Projects to help client build successful businesses. Here, Seema Seth talks to Saurabh Goyal, MD, about their business and their future plans.
Seema Seth(SS): Tell us about your business? Who are your clients? What are the services that you provide to them?
Saurabh Goyal(SG): We are an investment advisory, consulting and project management firm working in the supply chain and logistics sector including cold chains. We work with our clients on improvement and design of logistics infrastructure (warehousing, transport, cold chain, and related systems), and support the actual build-out and implementation of these recommendations. We also work with our clients in supporting global partner selection, India market entry, and investment raising initiatives to support their Logistics linked business plans. Our clients include the leading Logistics Operators, FMCG, Food & Beverage, Retail, and Automotive firms amongst others.
SS: Who according to you are the three top most companies in cold storage in India?
SG: This is an evolving sector, there are nowhere near significant capacities and a number of new players will emerge, currently I would rate RKFL, Snowman, and Fresh & Healthy enterprises as the leading firms in this space.
SS: India being a land of tropical climate, what are the precautions one must take according to you with respect to maintaining cold storage temperature?
SG: This would have to depend on the product; cold chain is a product specific business.
SS: Tell us about your team. What challenges you faced in building them.
SG: We are a team of 20 people. This is a nascent sector, logistics in general, and therefore there is a huge dearth of talent that understands the benchmark that we want to set in our services delivery, especially project design and program management skills remain hard to find, and we are looking for project leaders who can work with client in the boardroom and on the site, that makes our task all the more difficult, in general we look for people who have the right educational/work background, some of the skills sets that we consider important, and the desire to pick up the other gaps that are important in our work.
SS: Do you work with exporters also?
SG: We work with clients who could themselves be exporters or could be serving exporters.
SS: What is your USP?
SG: We are the only company which brings together Business Planning, Logistics Engineering, Cold Chain Technology, and Project Management skills to the table.
SS: Are you in JV or in collaboration with anybody? Who are your partners?
SG: ThinkLink works with a network of global partners both leading firms and experts to ensure global best-in-class solutions for its clients. We work with partners in India and abroad, some of our partners include Murata, HM Food Consultants, Agriculture Finance Corporation Ltd, Infor and Stow etc.
SS: What are your product categories?
SG: As mentioned earlier, we help clients with planning and assessment of logistics infrastructure, support business growth through global partner selection and investment raising, and manage project developments.
SS: Tell us about your marketing strategy?
SG: We do not market actively, in fact we like to work with a few projects at a given time and our strategy is to work with new business build or business expansion projects on a long term basis, we are deeply committed to working with our clients in implementing solutions that we recommend and helping them generate value over a long term period (3-5 years).
SS: What is the potential of Cold storage in India?
SG: The potential for cold chain development in India is huge, rate of food processing in India is low and is growing, waste in the perishable F&V category is a key point that needs to be addressed, and there are a number of other sectors apart from food which also rely on reliable cold chain development, expected market size for cold chain services in India is expected to reach US$ 10 billion in the next 5 years.
SS: What is your turn over?
SG: We have a growing business in a growing industry; we don't discuss actual revenue numbers.
Please add your comment
shiboo Desgpande
November 08, 2010 at 9:26 am
I work for META FLEX INDIA PVT LTD. We are a company which makes doors for cold storage, ripening plants, hospitals, chillers and many more. I am working as ASM -COLD CHAIN at Noida . We would like to work on your projects. Contact member@franchiseindia.com
Reply |
shakeel m ghouse
November 05, 2010 at 7:10 am
logistics which is the bloodline of a specific category of industry is the cement industry. their markets are limited to areas closer to the manufacturing. As the costing is highly logistic support related, can you give a solution for the cement industry to sell products beyond local boundaries. i am deeply interested in this as i am working on this model. regards,
Reply |