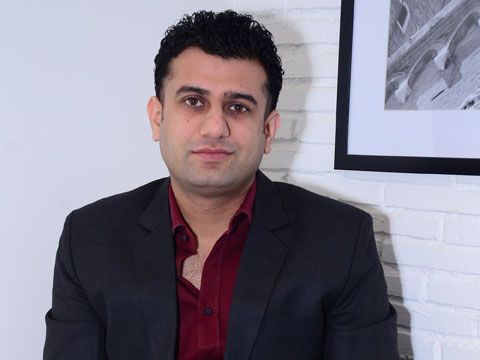 Viren Anand
Co-founder and Chief Operating Officer, Networkplay
Many digital market companies are not duly prepared to manage major customer service touch points? It is crucial for customer retention and customer acquisition. How do you address this?
Touch point is every time your customer or future customer that feels, experiences or hears your brand name. For all companies, digital or non digital, it's very important to identify all customers touch point right before customer acquisition during purchase and post purchase. These touch point can be digital (your website, online customer support, access to billing data) and non digital (packaging, delivery, POP). So companies should focus not to miss any touch points rather than categorising them in digital or non digital. In a world where product quality is guaranteed, customers rely on brands who listen to them. Creating touch points is just the beginning and is one sided communication. Interaction with customers on regular basis is the real battle, which will surely help brands win in competitive markets.
What about meeting expectations of the always-connected customer? Is it a tough situation?
I see this as an opportunity, but brands should be very careful when talking to a connected customer. It gives you opportunity to hear instant feedback on products/new offers/new collections and brand can immediately start working on corrections or extensions as may be required. Recent top eCommerce sites providing Diwali Sale is an example of how it can go wrong. Now, businesses have to react to the customer changing needs before they come up to you. Brand should be able to offer a better version even before customers are expecting it.
Generally marketing companies remain locked around old-school campaign calendars. But, it's now a real-time world. Do you think there is a need to shrink the lag between customer action and brand reaction?
The lag is already shrinking. Marketing campaigns now are not just product announcements or description. It's a constant communication between the brand and the consumer. Traditionally, brands don't have any call to action message with the awareness advertising. Now, you can see the trend changing when most of the advertising, including traditional media is now including response messages (to buy now, QR codes, FB page, twitter follow are few examples).
How crucial is proliferation of new touch points and channels to engage customers across paid, owned and earned media?
The customer is now in the centre. All the interaction with the customer on all three channels (Paid, Owned and Earned) will help brands to have meaningful insights. The challenge we are facing is the market acceptance. Currently, very few brands are willing to invest in centralisation of data and make use of big data. Brands will now need to build long term objectives to justify investments in Big Data.
You might have team members with data and analytics expertise. How difficult was finding this talent?
Digital media industry is new and faces real challenges in hiring talent. We are fortunate to have team members form top engineering institutes to join us rather than choosing top technology companies.
As a marketer, how difficult is to make decisions out of a more complex choices and situations? How you deal with this?
With so much of data flowing in, brands are confused of how to use it. The data is not integrated at one place and complexes the decision making process. Brands need to understand the importance of integrated data and how it will help improve the decision making process.
Marketers' biggest challenge is proving return on investment. Most useful indicators are lead generation and conversion rates. How do you see it?
ROI is the key to digital media and it goes beyond CPL and CPS. Brands are now looking for brand interaction. Quality of leads and lifetime customer value are important and leading the show. Dynamic creative, programmatic media buying and RTB' is (real time bidding) are forcing digital marketers to consider and reconsider the strategy. Investments in technology for integrated data, data management and fast and better analytical tools are must for brand to be future ready.
Do you think there is still a need for deeper learning about digital marketing approaches, particularly in Big Data and CRM?
Yes. Brands still don't want to invest much in technology. The budgets allocated for digital media are mostly for media buying and not for data management and CRM. Clients don't see ROI on technology. Our real task is to educate the market and clients about the importance of it.
Generating data-based insights is also very important. How do you take it?
Insights have to come from data; otherwise they are not actionable insights. Understanding a market and to define your key audience is a must and for that we first have to understand who we are talking to. Customer intelligence across channels will help us improve our decision making process.