Batting success
Sanspareils Greenlands ( SG) is the market leader in the cricket bat and cricket related accessories in India. Paras Anand, the third generation director, who is spearheading the company started by his grandfather, talks here about the nitty-gritty of thi
Tags: consumer products
BY Seema Seth | June 09, 2011 | COMMENTS ( 0 ) |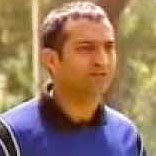 Paras Anand
Director, Sanspareils Greenlands Pvt. Ltd.
Sanspareils Greenlands ( SG) is the market leader in the cricket bat and cricket related accessories in India. Paras Anand, the third generation director, who is spearheading the company started by his grandfather, talks here about the nitty-gritty of this successful business.
SS: Tell us about your company.
PA: SG started selling its cricket gear in India only from 1982-The year they signed to make equipment for Sunil Gavaskar. Until then, everything that the company manufactured was exported to wherever the gentleman's game was played. About 30 years later, SG is not only India's no.1 cricket gear brand; it is also the world's largest manufacturer of cricket gear.
SS: What is your product range?
PA: SG manufactures everything that a serious cricketer needs: Bats (English and Kashmir willows) . . . Gloves . . . Leg guards . . . Balls (leather, synthetic, tennis and practice) . . . Body Protectors . . . Kit Bags . . . Helmets . . . Shoes . . . Clothing . . . and Accessories.
SS: What is the USP of your products?
PA: SG cricket gear is virtually made by cricketers for cricketers because the company's R & D team also has access to a panel of well-known first-class and international cricketers.
Some of the many famous names who use SG cricket gear include Rahul "The Wall" Dravid . . . Virender Sehwag . . . and Suresh Raina.
SS: What's your marketing and promotion strategy?
PA: We were primarily exporters and now we are entering every city in the domestic market. We are promoting our brand through our ambassadors Virender Sehwag and Suresh Raina. Over the past two years, SG opened another manufacturing facility in Meerut to meet demand; entered into contracts with top players like Raina, Sehwag and Rahul Dravid; increased headcount across categories like marketing, sales, production and sourcing; and started investing in marketing and advertising.
The strategy has paid off. The company's revenues - split almost 50-50 between exports and domestic sales - are growing at an annual rate of 25 per cent and expected to close this financial year at Rs 80 crore, up from Rs 60 crore last year.
Exports have decreased. The proportion of exports to domestic sales was 55:45 last year, and we are planning to reverse it this year.
SS: How many units you have in total?
PA: We have three units as of now.
SS: What is your team like and how have you contributed to your team and the company?
PA: It has been 10 years since I joined. We have a decentralised team that has made our organisation stronger with Engineers, MBAs, Software engineers, Designers etc.
I have revamped the organisation and built a better team.
SS: What is your future plan?
PA: We will launch Maxxport, our sports-inspired apparel and footwear label by mid-March. The sports apparel and footwear market is growing at 20 to 30 per cent. A bigger market means bigger growth. We expect Maxxport sales to touch Rs 15 crore by 2013. The year will also mark the debut of SG's own brand in the overseas markets - a move considered a little risky because its white label overseas buyers may not want to deal with a potential competitor.
SS: Any message you would like to give someone who is interested to enter a similar line?
PA: Work hard and build team spirit. Team work is everything so trust your team and give them the level of authority for best results.