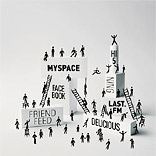 Do you want to sell your products and get business ideas? Globally there are over 300 social networking sites that can facilitate this process, but Linkedin, My Space, Face Book, and Twitter are some, which are more popular. These sites facilitate faster relationship building, and hence are attractive platforms to spread your message across.
Prospective uses
Communities in these sites help you get referrals. It's a good idea to post your comments when you attend business meets, events, seminars or are planning to set up a stall. Respond to questions you are asked but don't get into long-winding conversations. The key to strengthening your relationships is to know your contacts and to keep them posted regularly. Instant feedback on your products or business is fuelling the popularity of social networking sites. The attractions of social sites are uploading photographs, audio, video clippings etc.
Popular sites
Orkut:
Orkut does not allow sale of products. Using forums for selling things could be a viable option but Orkut does not provide a pay management system. Using Orkut for business is not recommended as the users there are not for business purposes.
Linkedin:
It is estimated that every day 19 billion people log in to Linkedin to get job offers, search for prospective clients, and get recommendation from colleague and also to find their co-workers on this platform. Linkedin is a more popular platform where one sells himself first and his/her company/brand second.
Facebook:
Facebook has the maximum marketing potentiality in comparison to other sites. Its "Page" is a web page where you can make your own business profile. Creating your brand identity on the page will help get you "fans" for your brand who will spread the word. You can store photos, videos, information about your company and custom applications on your Page.
Facebook has a very powerful Application Program Interface (API). Applications give you full power to promote anything you want about your business, and use the social tie-ins provided by Facebook to do this. Facebook has a powerful advertising engine that enables businesses to specify a particular demographic target and advertise to that demographic. Facebook has also provided even more customized options for other areas where businesses with larger budget can advertise through.
Twitter:
California-based Twitter.com offers SMS-based service that allows people to send short text messages to a network of friends. It is mainly used by professionals for advertising jobs and selling products. As per the Twitter service, users can send and read update from friends known as Tweets via SMS. Tweets are text based posts of up to 140 characters. Twitter has currently SMS short codes for the US, Canada, and India. For Indian users the code is 5566511. 
MySpace
MySpace can be a powerful platform for businesses whose target group falls between 20-30 years. Businesses that can market on MySpace include bars, clubs, chic clothing stores, and websites.
Age group, users' profile
From college goers earlier, now the age group extends to teens and post graduates, young entrepreneurs and adults also. FaceBook and Twitter are very popular amongst young entrepreneurs. The business potentiality of social networking sites in India is quite high as the disposable incomes of young employed consumers continues to grow who are more inclined to experiment with new things, be it new products or services. Jimut Bahan Devlaskar, Enterprise Resource Planning (ERP) Consultant, IBM India Pvt Ltd, who is an active user of Facebook says, "There are many groups on Facebook who serve as forums, either to sell or find investors, also there are those pyramid scheme of things some honest, some scams. One has to be very cautious when taking the offers advertised on these sites."
Barack Obama campaigned through network sites
During the US presidential elections, present US President Barack Obama's successful online campaign inspired many business houses to take a serious note on social networking sites to use in their marketing campaigns. Sites like Facebook, Orkut and MySpace have slots meant for these political parties and individual politicians.
Aircel introduces marketing concept on Facebook
Aircel, one of the leading providers of airborne communications, introduced a unique marketing concept on Facebook. It launched a voicemail application that allows users of Facebook to put up voice messages rather than plain text messages. Tarun Nigam, ED-India north & Pakistan, explains the rationale behind the online campaign initiative, "We wanted to take the youth into confidence. Social networks are an underutilized space and we thought, it was the best way to create buzz and build word-of-mouth for the brand".
Kogi select Twitter
Kogi, a duo of Korean BBQ-inspired taco trucks in Los Angeles, whose trucks visit locations all around Los Angeles, brand director Mike Prasad wanted to create a single place where fans could gather. "We had to create a home for them. Twitter was a natural fit," says Prasad. The plan worked. Since launching in November, Kogi has attracted over 15,000 followers on Twitter.
Also, companies like IBM, Microsoft are using these social networking sites to provide information on products and services.
Ground reality
Converse, the brand known as sports and accessory brand in India recently announced a contest on Facebook called "Fun Unlimited by Converse" to reach out to its fans and consumers in a much more interactive way. As a construct of the contest, Converse fans can win by just uploading the picture of the funniest or memorable incidents of their life. Mr Ravdeep Singh, CEO, Planet Sports (Licensee and distributor of Converse) shares, "As an integral construct of our digital media strategy, we are really excited about social networking sites. We are constant in our efforts to connect to the youth and there is no better platform than these portals that bring youth together with common interests while bridging the diversities".
However, social networking sites as a marketing weapon are not catching up in India very fast. It reflects in the words of Mr. Biswajit Pandey, CMO, Cellucom, "From a retail brand like Cellucom's perspective, the social networking sites do not play a significant role in our marketing strategy. It is primarily catering to the niche audience, especially the youth and young executives". However, Mr. Vikas Bagga, VP-Marketing and Corporate Affairs, M&B Footwear says, "It's a medium that's yet to be activated in our set-up, though in the new fiscal, the power of this platform would be explored to drive target marketing for our varied brands, especially the high-end ones".