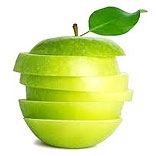 Venturing out with a new product
With a new product the challenge doubles as the company is struggling with an entrepreneur trying hard to gain control of the new business venture, and then understanding the product's market and finally marketing it.
The foremost challenge for any business in product domain is lack of a product ecosystem. By this I mean appropriate resourcing (skilled staff with a product mindset), funding, sales partners etc. Also being a customer focussed business economy; we have a tendency to accept all customisation requests of the customer. This way product startups end up making multiple product versions and ultimately damage the product, drive the cost up and loose the focus.
From the product angle, we see that establishing a competitive advantage against a standardized and industry-accepted solution becomes a huge challenge. An immature and miscalculated market analysis in this case can lead to a disaster not just for the product but also for the business venture.
Then there are products where the sales process involves high technology sales or consultative sales. Here educating the prospect about the exact benefits of the product is a big challenge faced by products companies like ours.
Advantages of starting out with a new product
With a new product enter fresh ideas to solve an existing market problem. The businesses have an advantage of learning from the experience of the existing competitors and developing a product on latest technology concepts. The innovation factor is quite high for a new product and it can be made dynamic and flexible to adapt to various tested market scenarios thus deriving a competitive advantage.
The legacy products prevalent in market have a shelf life considering the advanced development environment available now. The products that were built some 10 years ago can only be tweaked to suit today's fast changing tech landscape and ultimately they would have to be replaced. This is where a new product start up can gain advantage.
With the availability of a futuristic development ecosystem, new products have a better platform to work on and can overwrite the limitations of conventional solutions. The new business can drive on the novelty and advancement factor and can devise a marketing strategy to sell right.
Strategies for a product venture
Create a team first then opportunity – This is where most of the startups lack. They have some highly innovative ideas and also the expertise to build a product, but to transform this new product into a successful business and a marketable entity, one has to have a dedicated team.
Focus on core competency and work on your differentiators – Rather than toying around with several ideas at hand, one needs to chart out the exact domains where you can deliver differentiators. Instead of going in for a re-invent of an existing solution to capitalise the defined markets, one should focus on inventing a new product and then establishing a market standing of it. This way you eliminate major competition.
Don't compromise on hard work, smart work is a myth – A thorough market study is a must when trying to launch a business venture with a new product in hand. One should have clear answers to questions like - Who are the target users of your product? And how will you sell the product benefits to a prospect? etc. Learning along the path happens but a business plan is where one needs to put maximum hard work. Smart work does not work in practical scenarios where you have an entrepreneurial role to play.
       -The article has been contributed by Bishal Kumar Lachchiramaka, Co-founder, Drishti-Soft Solutions