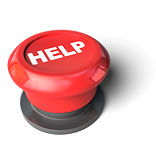 The SME sector is slowly and steadily emerging as an important sector in our country, according to a study made by the industry body ASSOCHAM.  The small and medium units in the country have contributed 40% towards creation of jobs after the economic slowdown, and 10 lakh jobs each year. The government has taken a lot of initiatives and programs to provide a conducive environment for the growth and development of this sector in the country. Some of the recent initiatives are as follows:
Udayami Helpline – Prime Minister, Dr Manmohan Singh, inaugurated call centre 'Udyami Helpline' which will provide all the relevant information and details to the interested entrepreneurs regarding the scope of the business operations they may want to venture into, loan facilities, government schemes  and other modalities of setting small units.
With the initiation of toll free number 1800-180-6763, the government primarily aims to serve the needs of the entrepreneurs who face problems on a wide range of issues which include – credit availability, technology, marketing, various MSME schemes and other important subjects through a single point facility. This will further strengthen the reach of the government all across the country.
The services are available on this number between 6 am in the morning to 10 pm in the night everyday all throughout the year including Sundays and holidays. The facility that would be available in both the languages – English and Hindi would also help in registering complaints and grievances with various central and state government agencies dealing with MSMEs, including banks.
IPR Facilitation Center – Apex industry chamber, FICCI, launched an IPR facilitation centre at Federation House (FICCI), New Delhi, in association with the ministry of Micro-Small and Medium Enterprises (MSME). The FICCI-IPR facilitation centre is equipped to offer quality services in all areas of Intellectual Property Rights and comprises of a panel of technical and legal experts having extensive knowledge in the field of Intellectual Property Rights.
In addition to providing general advisory about IPRs, such as, patents, trademarks, designs and copyrights, these centres will also provide services related to patent searches, patent drafting, patent prosecution, facilitation in commercialization of inventions, trademark prosecution matters etc.
Protection of the produce will promote further innovations and will provide a competitive edge to every enterprise, especially to those who belong to MSMEs units. The ministry of micro, small and medium enterprises expects to achieve the target towards setting up 40 intellectual property facilitation centers (IPFC) in the country before the end of the eleventh five-year plan in 2012.
Marketing Intelligence cell for MSME - The National Small Industries Corporation (NSIC) has set up the MSME – Marketing Intelligence cell for the assistance of micro, small and medium enterprises in the country. This has been done following the recommendation of the Task Force set up by Prime Minister Dr. Manmohan Singh. This Marketing Intelligence cell will collect and circulate domestic as well as international marketing intelligence to MSMEs which would improve their market capabilities and further boost their competitiveness.
Apart from the lack of access to credit, one of the biggest challenges facing the Indian MSMEs is that of marketing as they struggle to grow and develop in an increasingly competitive and globalised economy, wherein, they not only face competition from the large domestic industries but also from companies based abroad. Such an initiative is expected to play an important role in marketing the SME sector, so that it can attract investment in this sector and make it financially lucrative one.
The marketing intelligence cell will create awareness about various programs and schemes for MSMEs and will particularly maintain database and disseminate information on the following categories- Data base of bulk buyers (product wise) and buyers in government / PSU's; Data base of rate contracts of various government departments & PSUs; Information on tenders floated by government departments and PSUs; Database of Indian exporters  to various countries with products; Database  of international buyers with products; Database  of technology suppliers & projects for MSMEs and a list of all the micro & small enterprises registered with NSIC for govt. purchase, raw material assistance, performance & credit rating  schemes.
Upgrading technological solutions and bringing in new, modern and innovative ideas is a key step forward towards strengthening the growth of this sector and such strides are a positive movement to boost the growth of the SME segment.