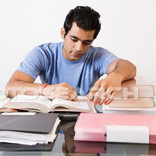 It is not just about having the best product, as a start up you need to do your homework on other fronts of business as well. After all you have to sell your product or service and generate income to sustain.
Here are some of the fronts that need your attention:
Marketing – Even the best of products need to be made known before they are sold.
Cyrus Driver, Founder and CEO at Calorie Care, who started around five years ago
says, "Marketing was the biggest challenge for us." As a startup, we have never had the funds to advertise. So the biggest challenge has been to create awareness about our service. Even today, we feel that we are barely known and that 99 per cent of the health conscious people, who would love to try our service don't know that we exist."
Relationship building – Business is done with people and for people, so relationship with people is very important. Ashish Sinha, Product Strategy Consultant at pluGGd.in, while giving advice to aspiring entrepreneurs in an interview to Franchise India Media said, "Do understand that one of the important factors in building a successful business is relationship building. Not too many entrepreneurs spend time in building relationship with potential customers, press/media or industry experts."
Funds – There are two aspects when it comes to funds. First is, understanding how much do you really need. Sinha, who works with start-ups says, "Most of the times, startups overestimate their fund requirement (especially in the early days). They need to understand their business' working capital/expansion 'real' needs." Sometimes what seems to be an inevitable expenditure is not actually required. Pay heed to every penny you spend. Every time you open your wallet ask yourself 'Can I do without this?'
The second problem with funds is raising funds. Startups need to understand that they need to approach angel investors in the early days. And so a business plan, proper documentation and maintaining the ledger is necessary.
Plan your pricing – The pocket of the target market should be studied well.
"To the young entrepreneurs I would say, India is a very price-conscious market. So plan your pricing very carefully and track your costs very carefully," says Driver.
"Do not build product, unless you have figured out the market. Have a solid sales plan," says Sinha.
Also, do not enter businesses that have lots of entrenched competition. You might not be able to match upto the prices of bigger companies.
Entrepreneurs should ensure that they have done their homework before they take the plunge. Entrepreneurship isn't 'romance' – it's a career as well as lifestyle. "Essentially, it's a marriage," says Sinha.