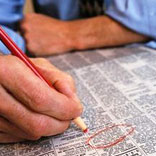 After making your first business a success are you contemplating to start or buy a new one? Be sure, you choose the right one so that you repeat the success story. What is the best way to go about buying the right business? After all this is a big investment of resources, including time and money. It's important to weigh every step to ensure that it's the right business for you.
Objectives
When thinking about starting or acquiring a new business, you should be very clear about the objectives behind the venture. The main questions to be asked are: Do I want the new business to be an extension of my present one to fill up its gaps? Am I planning to grow a business or just keep it status quo? Will I be able to give enough time to my new business? Can I adjust my working style according to the nature of the new business? How good am I at delegating or should I do all the work myself? All these factors will play a part in choosing the right business. According to Mr Rahul Jain, CEO, Business Coaching India, "Generally an entrepreneur starts a new business, which is in synergy to the ongoing one or he enters a new domain if he sees a huge opportunity or potential in it."
Understand yourself
You need to have a complete understanding about your likes and dislikes as well as your talents and experience. Hopefully, you will be investing for the long haul and will want to make sure this is the right choice. So, find a business that allows you to do what you like to do and makes the best use of your expertise, especially if you plan to run the business hands on. If you do not possess the expertise in a particular discipline but are still interested then be ready to hire professionals. Determine how a particular business would fit in with your lifestyle, including your family into the mix.
Get the business sense
In finding the right business, it is vital for you to know several sources, which provide you with the right insights regarding a particular business, to be sure that you have enough information to make a smart decision. Always keep in mind, your own strengths and weaknesses when trying to find a good business match. It is also necessary for you to become comfortable with your understanding about how the business runs, learning the integrities like who are the customers or clients? How are goods or services delivered? Obtain a decent knowledge of all parts of the business including equipment and inventory. Mr Tejpavan Gandhok, CEO, Lite Bite Foods Pvt. Ltd says, "One should take complete professional advice at all levels, regarding the functional aspect of the business and the financial and strategic perspective of the venture."
Value of the business
One of the most critical aspects of selecting the right business is to do a complete in and out analysis of the financial aspects of the business. It is very important to know how to value a business and understand its cash flow in order to see how much it is really worth. You must learn how to prepare a decent business plan in order to apply for funding and project future earnings. Although you will have experts who can assist and train you but the more you learn up-front, the better success you will have in selecting the right business.
Due diligence
Take enough time to completely understand all the aspects of a business before making the final decision. It is imperative to thoroughly investigate accounting records and documentation and for this you may take the services of an accountant to guide you. Make sure you fully comprehend all that occurs at settlement and that you are receiving everything that you agreed to pay for. It is wise to have an attorney represent you. Finally, the right business for you will be the one that most closely meets the criteria you have set forth after examining the whole picture.