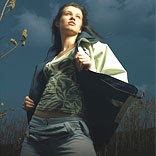 As the percentage of women entrepreneurs dip, there is a need to create more opportunities so that the graph pitches upward 
The picture
This situation can be attributed to couple of reasons; First, many women choose to educate themselves for longer duration instead of being forced to work at the first opportunity. Second, many families newly-risen from poverty into the lower middle classes, can afford not to send their women to work. Both show welcome trends, but in order to be able to afford these choices, incomes have to rise significantly across the country. This can be highlighted from the figures that we are going to share. Between January 2008 and December 2010, agricultural wages jumped 106% in Andhra Pradesh, 84% in Punjab, 74% in Tamil Nadu and 63% in Maharashtra. In relatively backward Orissa, wages rose 63%, by more than 62% in Uttar Pradesh and by 59% in Bihar. Women in the country have always been deprived of the necessities that they have deserved. Such has been the outlook of women as a gender in the country, any kind of upliftment has always deserted them. However, family incomes have risen steadily, which enables the families to withdraw their women from undertaking any vocational activity.
These latest development should please the government, as they can take heart from the fact that growth is lifting people, especially women, pardoning them out of slogging and giving them a chance to educate themselves for better living.
 
Policing measures
Rather than basking on the achievements, the policymakers need to think of way to employ the educated women brigade who will join the workforce soon. Typically, jobs like teaching in schools or nursing were exclusive considered for women, they could probably increase the number of schools and hospitals. Services, like IT, aviation and organised retail also employ women in large numbers, as do manufacturing units that rely on miniaturisation , and therefore, precision work. Instead of jobless growth, what India is witnessing today is a period when vast numbers of women go from being rural or low-skilled workers to joining the skilled workforce. The government must make sure that by the time the women are ready, so are the jobs. Pooja Kumar, CEO and Founder , SME Networks Pvt Ltd , has taken the step in the direction of ensuring that women entrepreneurs increase in number "We have formed a small  Women Entrepreneur Club recently which is currently an online group  spread across PAN India which gives aspiring women entrepreneurs an opportunity to interact with the established set of work-force " she said.
Way ahead
In order to encourage more in-take of women work force, government has to start being innovative with their ideas, because it's not as If the government is not doing their bit in this regard, the issue lies in the implementation of the policies that could guarantee some worthwhile action from their end.