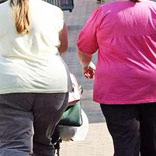 While people with an average body-size can pick up readymade outfits from any retail outlet or garment store, people with larger built do not have this luxury. Men and women, who wear plus-size clothes have difficulties in finding clothes of their sizes in regular retail stores. The only choice that they are left with is the neighbourhood tailor.
For those who have some sense of aesthetics and fashion, there lies a business opportunity; the business of plus-size clothing. The concept of plus-size clothing is picking up fast in India. Especially in tier-I cities like Delhi, Mumbai and Bangalore,
Market potential
The plus-size clothing industry in the western countries has shown a tremendous rise. In 1960s, the average size of women in America was 8 while today it is 14. In Italy, 46 per cent of women go for plus-size clothing. The increasing trend has also been observed in Asian countries like China. With food habits and lifestyle changing so fast, the trend is expected to catch up in India soon.
"The market of plus-size clothing is ever growing in India. And with awareness about the availability of large size clothing increasing, the market is bound to increase," says Sandeep Aggarwal, the proprietor of Pluss, who has been in this business for over three years. He thinks that in the northern region of the country itself, most of the people from the middle and upper middle class like to shop for readymade garments.
With conditions like obesity increasing among adults as well as youngsters, the potential for plus-size clothing market can hardly be doubted.
Business Models
Ranging from readymade garments to customised apparels anything can be chosen as the product line. One can specialise either in men's or ladies' wear. But the idea of not limiting to one section will address the larger target market. In fact, the requirement for plus-size clothing is not just limited to adults. Children are also an important segment and the need of this segment has largely remained unaddressed.
Various business models can be set up depending on the kind of service one plans to offer. Here are few of them:
Standalone Store – By having exclusive stores one can distinguish oneself from other players in the market. This will also help in catching the attention of the target audience more. Marketing will also become comparatively easier. Though the investments will rise sharply.
Multi-Brand Stores – Selling a product in multi-brand stores reduces the infrastructure cost. It also helps in reaching out to more people. This will also help in spreading awareness about the existence of a particular label.
Online Retail – The online platform is gaining popularity very fast. The Indian consumer is no more alien to the online retailing concept, especially those from the metros and other urban areas. A portal which is search engine optimised can bring a lot of traffic to it, in turn bringing customers.
What do you need to start?
Location - For a retailer location is the key to his success. The right location is an area, which will attract more consumer/traffic. It is a major factor in determining the footfalls. An outlet in the most popular shopping areas of the city can be a good idea. However, for a warehouse, even a garage in the backyard of a house will do.
Website – Website is an interface of a business. It should be user-friendly and search engine optimised. The website should display the products extremely well so that consumers are able to look at the products satisfactorily.  The mode of payment should be convenient. The option of cash-on-delivery is still important to some of the customers.
Team – Designers, experts in stitching are a must. The quality of products one is able to deliver depends on the kind of team one has. To start with, fresh graduate from some of the fashion designing institutes would not be a bad idea. One can also have a marketing expert onboard.
Initial Investment and the Break Even
Both, the initial investment and the break-even will depend on the kind of business model one chooses. Standalone stores or exclusive outlets will cost more. Just renting or leasing out a space might require several lakhs, though an online presence might not be that expensive. Some costs, like that of raw material, manufacturing and hiring a team might not change much for the said business models.