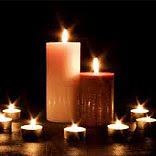 As per a report global demand for waxes reached an estimated 10,000 million lbs, valued at over $2.1 billion in 2010, out of which the demand for candles were 50 per cent of the above, with the indication of wax consumption expected to grow at an average annual growth rate of 1 per cent from 2010 to 2019. In following with the west, Indian market is lugging along brilliantly in this race of candles!

Bifurcating candle manufacturers
Shops are thriving as candle lovers make a bee line during Diwali to buy candles not just for the purpose of lighting their own house but also for gifting( corporate included). From old stick candles, they have seen a rush of delightful transformations, from aromatic to perfumed to artifacts, to floaters to decoration candles in showcases etc. Plain candles come handy at the time of electricity failure. Designer ones are used as artifacts, for the purpose of gifting and could be designer, scented or aromatic with therapeutic values.

The business can either be in large mass manufactured candle market or in the smaller hand crafted candle markets.  No matter what the product is, there will always be a few large companies manufacturing in huge quantities, and then there will be the small local shops and home based crafters who make their products on a smaller scale, custom and hand made.

Starting the business
There are a few different ways that you can start a candle business. There are many direct sales companies which give you the freedom of running your own business while they supply the candles. If you prefer, you can always make your own and start your own business from scratch.

Choose a season like Diwali or Christmas for starting your business so that the initial sale gives you some boost.

Initial Funding and Tools
    * If starting from home, you may start with a small initial fund. You will need wax (there is bees wax or paraffin), molds, scents, wicks, dyes and something to melt the wax down in such as a pan.
    * If you are beginning your candle business through a direct sales company you will probably be required to purchase one of their kits. Your kit will provide you with enough merchandise to get you started.
    * If you are planning a plant raise funds from internal sources, accruals, banks and funding institutes for MSMEs.

Required skills
If you're doing it from scratch, you'll probably want to learn the process of heating, scenting and pouring wax from someone with some experience. Better take a course from some reputed institute.

If you opt for the direct sales approach more than likely you will be doing home parties as a selling technique so you will need to be comfortable with a room full of people and being the center of attention or keep it with your local shop down your building or sell through friends.

If your production is on a large scale, start a boutique of your own to display the best makes or rather find distributors for your candles. An export route can also be established.

First gear
    * A good first step is setting up your website so that you can begin to build an online presence. Once your website is up and running you can start marketing yourself.
    * Candles can easily be marketed offline by giving them out as gifts or renting a booth at a local craft fair and showing them there.
    * It's also a good idea to have some business cards printed up so that you have them available to hand out; you never know when they can come in handy.
    * Flyers can also be used to market yourself offline. Post them at local grocery stores, the library, etc.  
    * Try to contact hotels, spas, corporates and lifestyle industries for sale as candles are a trend with them.

 Difficulties
    * Online, it can be a little trickier especially if you have joined a direct sales business where the competition is stiff but if you begin networking with people (join some message boards or forums) and building up personal relationships soon you will find that people are coming to you to purchase candles.
    * Retail candle shops, gift shops, flower shops, mail order catalogs and others now have many more choices when it comes to what brands of candles they can sell.  The smaller candle makers are rising up and taking their piece of the pie, landing private label and wholesale accounts, selling their product lines to local shops, in craft shows, malls and flea markets, and even doing home parties and fundraisers.  Many customers are opting to purchase candles from the smaller hand crafted market due to the quality, uniqueness and the ability to customize their orders.  These crafters take great pride in their products and it shows.
    * One of the biggest issues troubling candlemakers recently is the practice of trademarking product names.  While trademarks are nothing new, it is being done more and more often by the large candle companies.
    * Labours are posing problem because it calls for lot of hard work and bearing heat.

Conclusion
Although the demand is growing, however, the fate of wax supplies is largely outside the control of the wax industry. In this aspect, the wax industry is like a ski resort. For the weather-dependent ski resort, adequate supplies of snow are desired but not assured. Similarly, wax supplies are tied to regional base stock quality requirements and this is independent of wax supply and demand.

Keep your hopes high
Building a candle business is going to take time especially if you have chosen to make the candles yourself. Just remember that a good business isn't born overnight, it takes time. So, to conteract that set daily and weekly goals for your business and celebrate the small triumphs. Don't let a setback or an unmet goal keep you from reaching your full potential.

If you have started on  a large scale, find distributors and export routes and maintain regularity in supply for success.