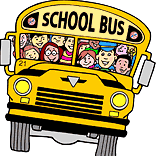 The play-school or kindergarten business has been growing at a steady pace in every nook and cranny of the country. It is always the last resort for any educated lady, looking forward to having a good standing in the society. Almost every neighbourhood in a locality would be having a kindergarten but how many of them actually flourishes is something to be watched as Mother's Pride, Shamrock etc-the home grown chains are posing a threat to them.
Growth Drivers                    
Several social factors are responsible for this burgeoning growth in kindergartens. The increasing number of double-income-single-child nuclear families that want their child to interact with his peer group, working parents who do not have sufficient time for the child and the desire to have a ''smart'' kid and prepare him/her for nursery admissions to the main school.
With new-age entrepreneurs coming into the picture, new techniques are being used increasingly. Talks are also on for conducting regular teacher training sessions, having standardised ambience in schools, efforts of R&D teams to make new teaching aids and having experts including psychologists on the panel.
How to get it started  
It is not always an easy task to start up a business as that of a kindergarten as it requires a lot of ground work and also a deep insight into the whole thing. 
Prepare an area in your house where you will be able to teach a group of children. You will need an area where children can sit on the floor comfortable and see flash cards and material that you will be holding up. If the child is required to write, then you will have to provide for a large table where a group of children can sit down and write.
You can start your own school or take franchise of any of the chains. Affiliations are not required for kindergartens in India, so this is something you do not have to worry about.
You are also required to check it with your civic authorities whether a kindergarten can be opened in the building that you had short listed. Different civic authorities have different regulations, so it is always advisable to check it in advance with them.
Prepare your curriculum and smooth out what curriculum works well and what doesn't. Be prepared to alter your ideas and possibly purchase more supplies.
Since this is the place where a kid starts off with his/her rudimentary education, it becomes imperative to learn what each child is required to know before entering your kindergarten. Prepare a list of guidelines as to what you will be teaching in your classes and this would to a great extent help the kids in grasping the things that you are willing to start with them.
Finally
The yardstick for measuring the success of your business depends on how well you have been able to manage it and conforming to all the guidelines that you had set before opening your school. Now this is something which most of the kindergartens lack in and is precisely the reason why they fail in their ventures.