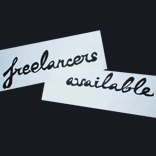 Has your business grown bigger? Do you need more hands to work for you? How about working with freelancers?
A freelancer is a person who pursues a profession without commitment to an employer.  "People have become expensive to hire and so it's a common thing to work with freelancers," says Manish Bang, director at Expanza Access, who works with small and medium enterprises.
With the advent of the Internet, transfer of data has become convenient and fast increasing the involvement of freelancers in a company's. Companies usually choose freelancers to do their data entry and content writing jobs.
Advantages of working with freelancers
There are times when small companies have a lot of seasonal or temporary work to do and it is not beneficial to hire a full time employee for it. "A small firm might have just 45 hours of extra work to do. So it does not make sense in hiring a person, who will be sitting in the office for about 50-60 hours for which they will have to be paid. In such a case, a freelancer can serve the purpose," says Bang.
Freelancers are specialists in their work. So it hardly takes any time in explaining it to them or training them. They work with several people in the industry and have the knowledge of the latest trends or culture.
It is cost effective to work with freelancers. You pay only for the amount of work that you get done. Secondly, you also do not spend on the resources most of the times.
Freelancers are easy to find. And since they are hired only for smaller projects the long drawn process of recruitment can be done away with.
Disadvantages of working with freelancers
Working with a freelancer is suitable for projects that require only one set of skill that the freelancer has and can provide. For example, somebody who is good at writing can only write and somebody good at animation can only do that.
There are times when the quality of work can be questionable. As freelancers are not employees and not bound by company rules at times they do not provide quality work.
People who have worked with freelancers also say that at times they take up more work than they can manage. As a result, they end up missing the deadlines. All a freelancer loses in this case is trust but he/she has several alternatives.
An important thing, to keep in mind while outsourcing your work, is the kind of project. If chosen for the right kind of work, freelancers can be productive and cost effective for the company. It depends on how you can use them to your advantage. After all, a large part of entrepreneurship is to make people work for you!