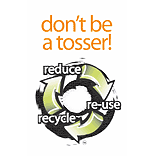 Gone are the days when cellular phones, laptops and televisions were bought once in a lifetime. With more electronic companies flooding the market, good for consumers! they now have the liberty to choose the best product from the available options within their purchasing power, which further means the more people buy new products  the more they will discard and hence speed up the market cycle.
It is said that life of a computer has been reduced from seven years to three to four years. Some preliminary estimates by CSE suggest that total Waste, Electrical and Electronic Equipment (WEEE) generation in India is approximately 350,000 tonnes and imports 50,000 tonnes per year. A UNEP report in Bali suggested that India's e-waste from old computers will jump to 500% by 2020 while countries like South Africa and China will witness a 200-400% rise in computer-related waste.
This bothered the Gupta brothers. "Rohan and I would discuss the social angle of the e-waste recycling business," says Mr. Nitin Gupta, Chief Executive Officer, an electrical engineer from IIT Delhi and MBA from New York University, Stern School of Business. His brother Mr Rohan Gupta, the Chief Operating Officer at Attero and a chemical engineer from Malaviya National Regional Engineering College, Jaipur.
"When we did some research we saw that there is a sustainable business model. We came back to India approached some VCs, raised 6.3 million dollars and set up a company," says Nitin. It attracted $6.3 million (approx Rs. 25 crore) in funding from venture capital firms NEA-IndoUS Ventures and Draper Fisher Jurvetson to establish e-Waste recycling facility in Roorkee and grow the business.
To get VC funding is not a child's play. How did they manage to convince the investors? Nitin says, "VC funding does not happen on a power point presentation. A lot of ground work, passion and hard work are required."
Meeting people, hunting for reports, team mates and a site for the recycling plant, thus started the hard work for the inception if the recycling company which was to be India's only integrated end-to-end electronic waste recycling company.
Lack of awareness about the ill effects of e-waste and the fundamental necessity to recycle the ever growing menace was the main hurdle that came across their way says Nitin. The family did not worry much about the brothers not going for a cushy job but starting their own business. As Nitin puts it, "You can afford to take risks when you are an IITian. If things don't work out you can go back to your cushy job."
After getting the fund started their hunt for a site to set up the recycling plant. "Delhi was too expensive for us. We wanted a place which was close to Delhi but not in Delhi. In states like Himanchal Pradesh and Uttarakhand we could get subsidies. Roorkee is close to Delhi and is located in Uttarakhand."
Hence Roorkee was to be the place where the metallurgical process developed in the separate R&D division of Attero was to be set up over an area of more than 100,000 sq ft. The two year old company can boast of a capacity to recycle 36, 000 tonnes of e-waste per annum.
In July 2010, Attero attracted another round of funding; Rs.15 crore from Granite Hill India Opportunities Fund (Mauritius). The company is the first e-waste recycler to be registered with the Central Pollution Control Board (CPCB), Ministry of Environment & Forests, and Government of India.
In just two years of starting up it can boast of corporate tie-ups with companies like LG, Perot Systems, Pepsi, Wipro, The Leela, Visa India, Euronet Services India Pvt Ltd, IFFCO Tokio General Insurance Company Limited, GE Thermometrics India Pvt Ltd among the 165 clients it has.
Nitin says, "We will go a long way." We say, "Keep it up!"
Q & A with Nitin
What was your Art of the Start?
Our passion for what we believe in (resolving the e-waste crisis in the most efficient and environmentally sound way).
What is the Big Thing about this Small Business?
Our sound technology.
What The Innovator's Dilemma you had when you began?
The uncertainty that was created because of the lack of awareness about recycling e-waste.
How do you think you can Drive your Competitors crazy?
We do not have any competitors as such.
What is the Road Ahead for your Business?
We will go a long way.