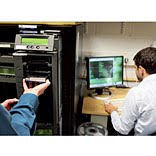 How would it feel if you could reach just anybody and everybody? Data Base Services have just come in the market to give you direct email id and mobile numbers of those you have always wanted to connect with; better than the local directories and yellow pages whose collection is limited to only addresses and phone numbers.
Scope
The scope of business covers wide spectrum like FMCG, Top Brokerage Companies, Recruiters, Financial Publications, Mutual Fund Companies, Banks, Bollywood, Production House, Marketing firms, World Email Directory, Credit Card Holders, etc. Basically, almost all businesses thrive on contacts, so the more the better and what could be more easier than getting it readymade in CDs.
Offer
It offers accurate and relevant data (at least 80 per cent) with personal email ids and phone numbers and the price starts from 3,000, containing over 5 million business and 50 million consumer e-mail addresses and mobile numbers.
Minimum investment
There is no minimum investment for this. But you may be required to invest in man power that would collect data, assemble and put it on CDS. You may even start from home. 'I started with 2 lakh initially that was my own money, and 2 staff, and today we have 12 staff in all', shares Amjad Sharif of Data Base Services. 'Our idea is to reach new prospects and retain existing customers with e-mail & Mobile marketing campaigns with over 5 million business and  50 million consumer e-mail addresses and mobile numbers', he further adds.
Retail point
It is sold online and on order, and also through shops.
Tackling competition
There is a lot of competition now so one has to really be different to stay in the business. So, how does one get the best deal? One must, before comparing the prices from other data provider compare the following:
1. No. of datas (Quantity)
2. Updated year (because with each year, data becomes outdated)
3. Discount offered
4. Other facilities, like cash on delivery, direct deposit in bank etc.
Check points
A good solution provider will adhere to the practice of maintaining:
1. Accurate & relevant data
2. Updated data till recent date
3. Bulk mailing software for inbox delivery.
Assembling data
It is better to get the data from the office of the business/person directly. In some cases, from  PR agencies( which may not come directly or easily). In case, it is on the net, check that it is updated before including it in your directory base.
Promotion strategy
1. Through sms, email and largely by word of mouth.
The idea seems interesting, if it does at all, then put everything in the right place as discussed above; so that you are raring to embark on a new business.