Protect your confidential data today
As business data for a company proliferates, it should also start looking at how to protect those data from outside infiltration. It is time SMEs should start taking data security even more seriously now
Tags: data security
BY Entrepreneur | Aug 04, 2011 comments ( 0 ) |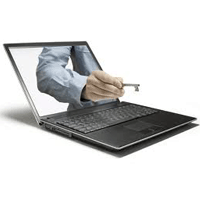 In June 2011, news on data breach resurfaced that shook the faith of many customers across the globe. In one of the largest-ever Internet security break-ins, Sony suffered a massive breach in its video game online network that led to the theft of names, addresses and possibly credit card data belonging to 77 million user accounts. Sony learned that user information had been stolen from its PlayStation Network, prompting it to eventually shut down the network immediately.
It is very often that we get to hear about such incidents of data breach and theft. Both large corporations and SMEs alike are easy victims to such data breaches as they happen to possess many confidential business data. Equipping oneself with protective measures is the only way out from being victimised by such data losses.
Data security – a major concern for SMEs
Data security is the practice of keeping data protected from corruption and unauthorised access. The focus behind data security is to ensure privacy while protecting personal or corporate data. Not many SMEs take data security seriously and it often results in losing sensitive business data knowingly or unknowingly to unauthorised hands.
A recent survey done by Symantec stated that there was a concern about the data loss by 67 percent of Indian SMEs. The report entitled '2010 Global SMB Information Protection,' revealed that focus on enhancing backup, recovery and archiving initiatives was observed in 67 percent of the total Indian SMEs surveyed. The study brought out such facts like how loss of critical business information was found to be the top business risk by 50 percent of the respondents. Data loss was concerned as a key problem by 67 percent of the respondents and cyber attacks was concerned as the main reason for business risk by 60 percent of them. About Rs. 148,000 was spent by an Indian SME on an average annually on IT which is lower when compared to the Asia Pacific Japan region.
How to secure data?
If resorted to protective measures, SMEs do not stand the chance to fall prey to data theft and loss.
As a means of protection against unauthorised access, businesses must ensure their data is covered by multiple layers of protection, which includes the use of multiple passwords, along with digital encryption for critical data such as credit numbers and billing details. Encryption has become a strong security feature, recommended by every security vendors. This security mechanism uses mathematical schemes and algorithms to scramble data into unreadable text. It can only by decoded or decrypted by the party that possesses the associated key.
Adoption of complete information protection strategy like a basic antivirus solution is also very essential for SMBs having 10 to 499 employees.
In order to be on the safer side, it is always wise to maintain an extensive backup of the data available. What if your computer gets infected by a malware and a virus happens to destroy all of the files. Under such circumstances, a reliable backup solution will allow one to retrieve all the lost data instead of starting everything from the scratch.
Finally...
The ignorance on the part of many SMEs can partially explain as to why they fall easy prey to frequent data loss. Lack of knowledge and awareness about the measures against such losses often land them in trouble. Also, since the weakest link to security is internal company employees, they should be educated about information protection, safeguard of business information and implementation of effective backup and recovery plans. And now with the cloud technology coming in, SMEs need to be even more conscious about the safety of their data.