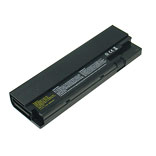 One thing that you need more than other things for running your business is your laptop. And for the laptop to be functional, its battery needs to be healthy. Here are some tips which will help in prolonging the life of your laptop's battery.
Repetitive and regular full discharges can reduce the life span of your battery. The Lithium ions of the battery will lose the charge capacity when partially recharged. Experts recommend you to recharge your battery at a 10 to 20 per cent charge level.
If you wish to store your battery for long it should neither be fully charged or fully discharged. The optimal charge level is 40 per cent. Storing the battery with a low charge will result in permanent damage or battery failure. Disconnect the battery and store it in a cool, dry place.
Since your business is so dependant on your laptop, this is less likely to happen. But still, do not store a charged battery dormant for too long. You should use it at least once every two weeks once you have charged it fully.
Keep the battery contacts clean.  Clean your battery's metal contacts every couple of months with a cloth moistened.  This keeps the transfer of power from your battery more efficient.
Hibernating your computer is a better option than putting it on a standby. Hibernating function saves more power than Stand-by.
Functions like modifying and cooling your CPU and dimming the brightness of the laptop screen, which are generally left unused enable saving power and thereby, your battery so try using them. Though not much but it will help in saving some amount of your battery life.
Do not multitask. When your laptop is running on battery do one thing at a time when you're on battery.  Working on a spreadsheet, using your email, listening to your favourite music or putting a CD or a DVD in your hard drive is not very healthy for your battery.  It drains out a battery faster.