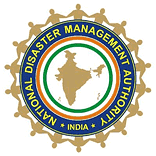 Symantec Corp announced the India findings of its 2011SMB Disaster Preparedness Survey, which measured the attitudes and practices of small and mid sized businesses (SMBs) and their customers toward disaster preparedness. The survey findings show that though SMBs in India are at risk, they are still not making disaster preparedness a priority until they experience a disaster or data loss.
The survey revealed that:
Sixty-eight of the respondents do not have a plan in place.
Fifty percent said that it never occurred to them to put together a plan.
Seventeen per cent said disaster preparedness is not a priority to them.
Since, disaster preparedness is in low priority, the lack of preparation is surprisingly putting SMBs at risk that has impact on financial and business aspects because
Twenty seven percent of respondents live in regions susceptible to natural disasters like flood, earthquake etc. For example: Surajkund in Faridabad is suspectible to frequent aftershocks of earthquakes
In the past twelve months, the typical SMB experienced six computer outages. The leading causes cited were cyber attacks, power outages or natural disasters
Seventy seven percent of SMBs said they would lose atleast fifty percent of their data in the event of disaster
Tackling disaster
Don't wait until it's too late. SMBs shouldn't wait till the last hour or after the disaster hasn' t   taken place as to how they could have averted the disaster. A plan should have:
Identification of key systems and data that is intrinsic to the running of the business
Implementation plan of appropriate security and back up
Protection and prevention methods against natural disasters, power outages and cyber attacks
Employee involvement plan
Frequent test methodology
Regular plan review preparedness