Make yourself known
Be the face of your company and enable it to become a brand.
Tags: Make yourself known
BY Entrepreneur | May 01, 2010 comments ( 2 ) |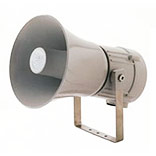 Think as a customer. When you walk into a store to buy, say, a face cream or a computer, what do you look for? The ingredients of the cream or the colour of the computer? The price or packaging? All these things will affect your decision, but the main thing that you take into account before buying will be who are you buying from. A cream for Rs 35 from an unknown company and one for Rs 40 from Lakme or Lotus, which one will lead you to opening your wallet? Of course, the latter.
To be known by many is an important part of being in business. And equally important is to hold a positive image. Here are some tips that will help you create a buzz about yourself and your company:
Be trendy – Follow trends. It is not just fashion and lifestyle that follow trend. Even the business world does. And the trend keeps changing. Have you noticed companies following trends like 'Going Green'? It's an important thing to be different and stand out in the crowd, but there are times when being a part of the crowd helps.
Participate in award shows – Participating in award functions and winning them will keep you in news. It also gives a platform to network and be known in the industry as well as the media. If you win awards, it adds to your credentials.
Philanthropy – Being good might be boring but it can bring in a few bucks for your business. Philanthropy generates word-of-mouth for your business and creates goodwill. And most people like to buy and sell to good people. A buzz in your favour can do the trick. Research has proven that the majority of people buy from people they know.
Collaborate – Find out who has a similar customer base (Not competitors, obviously)? Partner with them and become known to a wider audience. This is much cheaper than purchasing data base. Events and trade shows are one of the best places to practice this. You must have noticed boards saying, 'media partners' and similar things.
Get yourself clicked – Most of the people like to work with people and not companies. So give your company a face. This gives a personalised touch and people will come to do business with you. Your company name will become synonymous to you and that is how your customer will know you. This will build trust between you and your customer.
Please add your comment
sujeet
May 24, 2010 at 3:20 am
Dear Writer, Great Ideas!... i really appreciate it. Please also mention small bussiness type and then ideas that will be more attractive to read and avail benefits from that. Furhter i would also request you to kindly help me with a new bussiness for rural areas. Regards
Reply |
VIJAY RAJ
May 02, 2010 at 11:26 pm
I WANT TO BECAME A FRANCHISER IN PLAY SCHOOL GROUP.
Reply |