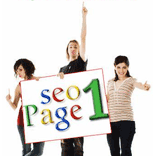 Ever wondered how to make your company known better without shelling out too many currency notes? The answer to this is easy - appear on the first page of search engines. And how to appear on the first page of Google, Bing, Yahoo and MSN? The answer to that is easier – search engine optimization (SEO).
Chucking the technical slang out, SEO is to make your website search engine friendly so that it appears on the top of the search results. The result would be – more visits to your website, which in turn means more visibility and more business.
Small and medium businesses in the west have employed this technology since mid 90s to increase the traffic of their website. SEO is one of the most widely used internet marketing strategies of the recent times. Suneeta Ghosh, resident manager of Top Rankers, an internet marketing company says, "We work at the back end of a website, to optimize the keywords, so that the robots used by search engines catch them easily.
But the technology has taken a long time to be utilized in India or rather it took time for the SMBs in the country to understand its potential.
According to Piyush Sharma, business development executive, Brainplus, a web hosting company, "The Indian SMEs are not aware that such a technology exists." Deepak Bhansal of an internet marketing agency named after him, Deepak Bansal, agrees. He says, "We have a lot of US based clients and lesser Indian clients. But in the past few months we have added a few Indian start-ups to our client list. We are also making an effort to make the technology more popular among the small businesses of the country."
According to internet marketing experts, SEO is an effective and cheap tool for reaching out to the target group especially for the SMBs. "I consider it the best mode of marketing for SMEs. It gives them more visibility by spending less money. When you advertise in one media, say the print, you are exposing yourself to only one group of people who will come across that particular media. But when you employ SEO you are making yourself visible globally, 24 X 7 that too spending less money. It also earns you brand recognition."
Gandaarv Miethal, Executive Director of Chandra Residency, business budget hotel in Bangalore, who uses SEO to market his company says, "We have benefited from the technology. It is very important to reach out to as many people as possible. And this is an effective way to do so though not just the only way."
The journey from the later pages to the first page of the search engines is not instant. "To achieve ranking in Google a minimum of six months is required," says Sharma. MSN takes 2-3 months and Yahoo around 4 months.
Does hiring an internet marketing company for SEO become too expensive for Indian start-ups? Sharma says, "At times it does. Cost depends on competition for the keyword and also the industry."
But there are cheaper options available in the market. Deepak Bansal charges something around Rs 1000 in a month. Bansal says, "A marketing guy for a company will have to be paid at least Rs 25000. We charge lesser."
The effectiveness of the technology depends on the experience of the marketing company which does it. But there are numerous options available in the market. So go out, explore and find out the best for your company.