E mail marketing
E mail marketing is a cost effective marketing tool with wide reach, but know how to implement it successfully
Tags: email marketing
BY Entrepreneur | Apr 14, 2011 comments ( 5 ) |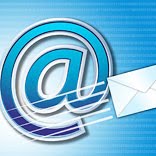 E mail marketing is a type of direct digital marketing that uses electronic mail (also called email or e-mail) as the marketing communication delivery method. Email marketing is used in a number of ways by organisations and marketers for introducing a company, brand and customer loyalty building, acquiring or converting customers, company advertisements, or for communicating promotional offers and more.
The main benefits of email marketing are:
It has a world wide reach
It can be exchanged instantly
It entails minimum cost
It is a push message- While websites and RSS are "pull", in that the visitor has to come to you, with email you can send your messages out, reminding and re-engaging readers
The more information you collect, the more messages can be tailored and personalised. Email also has the particularly special ability to segment, meaning you can split people off into smaller, more focused lists, so it is personalised
It's so easy for people to forward your message on to others, spreading further than you could alone
Everything from how many emails were opened, through to each individual link click can be tracked, meaning you can hone your techniques and improve performance
Along with tracking, you can test different subject lines, calls to action, use of images, and so on, to further improve your results
Email, while an excellent tactic, does not replace your other marketing activities but compliments them extremely well. Combining multiple tactics can build very profitable marketing campaigns
Perhaps most important, the best email lists are always opt-in, meaning you have permission to contact the person. This permission is very powerful and should not be underestimated
Think before you leap
Now, seeing the above benefits, you may instantly jump to your feet thinking that you no longer need to wait to embrace this mode of marketing, but hey, wait right there, it is not so easy. I know a lot of people who do not even check these types of mail and send them to spam immediately. Well, what is free is not always acquiescent. Also, too many messages, too often, or bad content to sales ratio can make email list used up and burned out. Be careful to always make your list valuable to your readers, not an irritation.
Pay emphasis to subject line
Use the right subject line and content so that it doesnot automatically go into spam.
It should directly relate to the primary benefit your product or service offer
Keep it accurate and short
The right time
Donot send a mail on Monday when there is already a heavy traffic of mails where in your mail may get buried under the weight of important ones. Tuesday or Wednesday is better suited.
Target Audience
Donot send mails to all and sundry. Make a list of relevant addresses.
Take help from B2B portals who have ready data bases.
Email marketing is today one of the best cost effective ways of marketing your products and services. You can reach people instantly and in any place of the world. What is important is that you not just get noticed but get noticed in the correct way to make the intended impact.
Please add your comment
SHAH NEMCHAND
April 19, 2011 at 7:03 am
i want to know how its work.and what is i have to do .
Reply |
SHASHANK SAWANT
April 18, 2011 at 5:23 am
dear, how shall i start this email marketing.? what is the proper way to start it? and how will i get payment after work?
Reply |
sujith
April 17, 2011 at 1:49 am
would like to know the details
Reply |
SUNIL K. MADHAVAN
April 17, 2011 at 12:49 am
Would like to more about email marketing and initial investment required
Reply |
arvind
April 16, 2011 at 7:47 am
how to start this?
Reply |