Digitally branded
With the emergence of online media, digital marketing has gained prominence. Don't your eyeballs stop at advertisements on Facebook or Yahoo? Brands are being made online. Depending on how brands can leverage themselves, there are different medias
Tags: Digitally branded
BY Entrepreneur | Jun 23, 2011 comments ( 6 ) |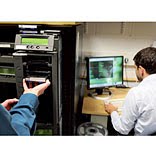 There are four ways to do digital branding:
Website: Keeping in mind your target customers, make a webpage
1. Your background need be soft to avoid hurting the eyes
2. Make the background appropriate as per the products and services you are giving
3. Try to not have too much multimedia or images on it, because it will lag the page, which is a big issue with slow internet connections
4. Make your text stand out
5. Give the text a good size, too small and the users have trouble reading it, too big and everything is jumbled up
6. Make it clear by choosing a good font
7. Long scroll bars are not an issue, but add some simple navigation links like Back to top(click it, it actually works!).
8. Review your site after you publish it, make sure that everything works properly.
9. Invite suggestions.
SEO : Search Engine Optimisation can be divided into two parts:
SEO Goals

Short-term:

Rank better
Drive traffic

Long-term

Sell more products/services
Have more email signups
Make more conversions
Social Media
Facebook, YouTube, Wikipedia are some forms of social media sites. These sites are cheaper in comparison to paper or other forms of advertisement.
Mobiles:
SMS and innovative applications on smart phones can be used for marketing.
According to Shishir, reqSmart, "Digital Marketing has emerged as one of the most cost effective an high-impact channels of promoting your brand. Digital Marketing includes Social Media Engagement, SEO, SEM, and Email Marketing. Its very easy to reach out to prospects, customers, brand ambassadors, partners, employees, and other stakeholders in a business via this channel. The strategies may vary for a B2B business and a consumer services business, but Digital Marketing really holds the key to how brands can differentiate themselves in terms of branding, promotion and marketing strategies. A simple example is the Indian a market - with a 60% + mobile penetration, you can reach the consumer or your prospect business executive on the go, anytime, anywhere. You can sell to her, ask her to rate your product or service, or just spread the word. A variety of PC-based and mobile tools and software applications make the job simpler. Whats more, Digital Marketing results can be measured more effectively than a TV ad or a Billboard ad."


Please add your comment
srinivas
September 17, 2011 at 4:53 pm
I am interested in this business please send me the full details
Reply |
nidhi murari
August 14, 2011 at 8:06 pm
I AM INTERESTED IN THIS BUSINESS
Reply |
mohit s meta
July 20, 2011 at 1:22 pm
nice article
Reply |
it sounds good i am interested in this
July 20, 2011 at 1:10 am
IT sounds good and i am interested in this kind of business.
Reply |
RAJ KUMAR
July 06, 2011 at 6:51 am
Raj from Ranchi, Jharkhand interested in this business, Guide me how to start ?
Reply |
Kiran Patil
July 02, 2011 at 8:59 am
I am interested in this business
Reply |