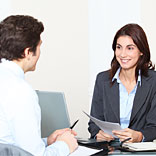 As sourcing, interviewing, hiring and training replacements are taxing on time, money and resources, employee retention has become very critical. In order to promote employee job satisfaction, you as an entrepreneur or HR professional need to focus on making some of the top preferred perks available to your workers, in addition to base pay and insurance. As the learning panorama in India Inc is at a peak, lot of organisations prefer taking non conventional route to setting up a comfortable environment for their employees. As pay scales are becoming equitable, creating convenience is the key to retain employees.
Tuition reward
At the time of economy down turn, employees are willing to spend time to improve their knowledge and skills in order to keep their jobs and work toward promotions. It is difficult  for employees to pay for schooling, especially those that have already completed degree and certificate programs. Tuition reimbursement and ongoing training opportunities are perks that can really help with employee retention. Some companies pay for their education that could lead to an internal promotion, they are more likely to jump at the opportunity and perform better for your organization long-term. "By offering employee perks, you're giving your organisation a better opportunity to gain top talent through administrative recruitment and to keep them on board for the long haul," speaks out  Mr. Deepak Kaistha, Director, Planman Consulting.
"We have made this mandatory and sponsor the employees to pursue higher studies with the condition that they will be absorbed here for a long time", said spokesperson, Convergys.
Employee health and wellness  
Health and wellness are becoming more important in many employees' lives, but gym memberships are expensive. Additionally, not all employees will have time to balance a gym membership with a spouse, children, community involvement and more. One very highly appreciated perk is a wellness benefit. Mr. Deepak elucidates, "This program can be set up in a number of ways – discount to a certain gym, cash reimbursement on fitness-related equipment and classes or company athletic events. Regardless of how it works, healthy employees are likely to perform better and miss less work, so this will benefit your company as well." Moreover, some companies organize sports competitions and marathons while others have sports quota, these encourage employees to stay fit.
Flexible working hours or telecommuting 
Flexible hours and telecommuting are two different perks, but they both offer the same thing: flexibility and freedom for the employee to choose when and where he or she works. There are a number of ways to offer flex hours to employees who earn it. One option may be to allow them to create their own work schedule for a given amount of time, or they might still work the same days but get to decide when they start, take breaks and stop. Similarly, instead of or in addition to flex hours, you may also choose to offer the option of telecommuting. Again, there are several options for the structure of a telecommuting perks program, but it allows employees to avoid the stress of traffic, picking up their kids on time or missing appointments because they work so far from home. These perks are extremely valuable in that the employee earns a reward that makes his or her life easier, and it doesn't cost you a thing. 

Points program
Certain behaviors or successes result in a certain number of points that can be redeemed for gift cards, cash back or a variety of other items. Making the program visible to the entire team can also encourage competition and increase participation. The down side to a program like this is that it could cost you more money than you're able to budget, so if you're looking to spend less on employee points perks, offer rewards such as long breaks or telecommuting days. But this in the long run will help employees develop a competitive spirit.
PTO, paid holidays and relaxation
Whether your organization already offers PTO and paid holidays or not, offering the opportunity for additional free days is highly desirable for most employees. As opposed to only offering paid days off for sick days or emergencies, you could consider setting up a program where employees work to earn additional time off that they can use whenever and however they choose. Additionally, if they are unable to use the time before the year's end, you could consider converting it to cash on their next paycheck. 

Networking events
Creating opportunity for team gatherings and networking will help build friendship amongst employees. Social activities boost morale and create strong bonds between team members, encouraging them to work together and perform better on the job. Monthly outings like picnic, or a reward for meeting goals, or sending employees for attending conferences, off-site events help create a more cohesive team. 
But Mr. Deepak also warned the employers to be cautious, as some executives or middle level managers can use these provisions as tools of favouritism. The special provisions can be allowed to some and denied to others. Hence all the schemes and their clauses should be made a part of written statement that needs to be revised as well as circulated in all departments / divisions from time to time.