Motivate Yourself!
As you are your own boss it is your duty to motivate yourself.
Tags: Motivate Yourself!
BY Entrepreneur | Mar 08, 2010 comments ( 3 ) |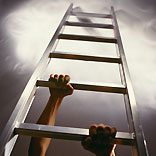 What makes you kick your sheets off and rush to office when you are an employee somewhere? The fear called boss; salary deduction. But for an entrepreneur these do not exist. It's self motivation that drives him to out of a cozy bed to work.
Often when the business is in its initial phase, with not enough positive results to motivate or too many things to do, one tends to get lazy and de-motivated.
This is a major problem many entrepreneurs have to deal with. They end up being lazy.
Here are some tips that will help you keep your spirits high during the initial lows of your young business:
Chalk out a strict routine – Put in a number of appointments, try meeting a lot of people and adhere to the routine. This will help you in not letting your focus go astray. A young business needs a lot of care and time.
Schedule early morning meetings – This will help you kick your sheets off without the fear of a boss or a salary deduction. It's necessary to start your day early as it gives you a lot of time during the day and gets you in the work mode rather than lazing around.
Do not postpone work – Even if it is something as small as looking for the best Internet connection do it right away. If you put things off once it might become a habit and you will want to do it again and again. This might be dangerous for your business. Always try to speed up the growth of your business and not to take your own sweet time in dong things.
Appreciate yourself –Like every human you also want to be appreciated for the good work you have done during the week or months. On attaining certain targets make sure to treat yourself with something you enjoy. This will motivate you to work harder. And yes, these treats should be well deserved and not for every other thing that you do.
Hire people – Responsibilities will keep you from losing focus. Your employees will make you feel responsible and also accountable. These are two very important elements to keep your performance consistent.
Remind yourself of your purpose consistently – A few posters, pictures and one liner will help you do so. Unless your purpose is in mind you will not try to achieve it. You need to set small term and long term goals and remind yourself of them every now and then.
Please add your comment
manoj agarwal,raipur
February 19, 2010 at 3:19 am
Wow ! Its ditto what i hav been doing these day to keep myself in high spirit against day to day odds that i m facing. And believe me, its paying well. The best part of this motivation exercise is it works as an eye opener too and you get to realize that most of the problems/week-sales/week-profit was due to your own non-performance or your own late compliance to any issue. Great and real practical article.Keep me posted such write ups plz.
Reply |
Chirag Parekh
February 10, 2010 at 1:24 am
In my early days of my business i had the same feeling and i got a good start afterwards and i made huge profits in just 36 months. but now i am suffering with that mental illness which i saw during the start of my business. may i hope this remedies of urs will help me motivate myself and start my business with a new mind-set.
Reply |
Pankaj Munjal
February 09, 2010 at 11:31 pm
Fantabulus & great motivating ideas. Can i get these special great ideas regularly on my mail
Reply |