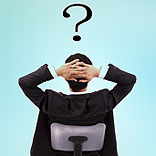 Having a well defined and differentiated product or service is imperative when starting a venture regardless of where you are bringing in the financial resources from. What works in favour of a good idea is that it should also be backed by a need proposition. It is only after passing these hurdles that a business learns to stand on its own- and then comes in the role and requirement for an external investor, said Padmaja Rupareal, President, Indian Angel Investor. A single entrepreneur can't create a scalable business- an investor bringing in with him industry expertise, risk baring capabilities and a cushion effect that debt equity is devoid off. (Though there are various other factors where debt equity can score above private equity, but for this article we will restrict our study to business aspects an equity investor will read through before investing in a small to medium business enterprise).
Favourable Market Condition
Investors also know that the financial markets are cyclical. Their ability to exit successfully from your venture will depend not only on your company's performance but also more broadly on conditions in the financial markets. Is the IPO window open? Are the prices being paid for acquisitions or IPOs in your industry at cyclical highs? It's impossible to judge, when investing, exactly when the stars will be aligned properly to permit an IPO or trade sale at an attractive price. Thus, from an investors point of view the sustainable advantage that the product/ service has should last until market conditions are favourable – whenever that may be – is important to investors for this reason to know about the markets operativeness, such as competitors, industry norms, state of complementary industries, etc.
Scalable Business for High Returns
"The minute the VC puts in money, they start looking for returns, the route is aggressive and the firm must keep pace and be ready with their plan in order to roll out maximum benefit from the business," explained Akhil Shahani, Director, Kaizen PE. Business angels and venture capital investors require returns far in excess of the annual returns on investment that most businesses generate year in, year out. The only way to obtain such returns is to grow the business over time and then to sell it, either to the public or to a trade buyer. But that process takes time – except in exceptional periods, like the aberrant days of the dot.com boom – typically five to seven years or more.
Investors want to know whether any advantage your new venture possesses will have the staying power to thrive that long. Otherwise, competitors may enter and overtake your company before an exit can be achieved. Sustainable advantage is what ensures the possibility for a successful exit. An innovative product serving what looks like an attractive market at the outset is not enough. "An investor is coming in to exit; you will have to dilute in order to scale up the business. The important question here is what is more important to you- the business and its greatness or your control in the enterprise," explained Rajesh Sharma, Assistant Vice-President, Brand Capital.
Capital Structure and Equity Standing
The capital structure of a company is the most important determinant of its financial health. It comprises of the permanent long-term financing of a company, including long-term debt, common stock and preferred stock, and retained earnings. An investor will look into the capital structure to know more about his standing in the company (if he decides to invest). The preference shareholders get priority over the equity share holders, who get voting rights. An investor would not indulge if he sees too many classes of preference shareholders, and long term debt which can be converted into equity. Complexities in a company's Capital Structure will avert him from investing, as there will be multiple takers of the profit accrued, thus minimizing or cutting down his share.
Keep You Focus Intact
All these things are a part of your business plan that you will present in front of your investor. The above mentioned are the most crucial aspects, if these queries are answered to the investors satisfaction then the will be ready to take the plunge- because after all in the end it's a game of high risk and high returns.